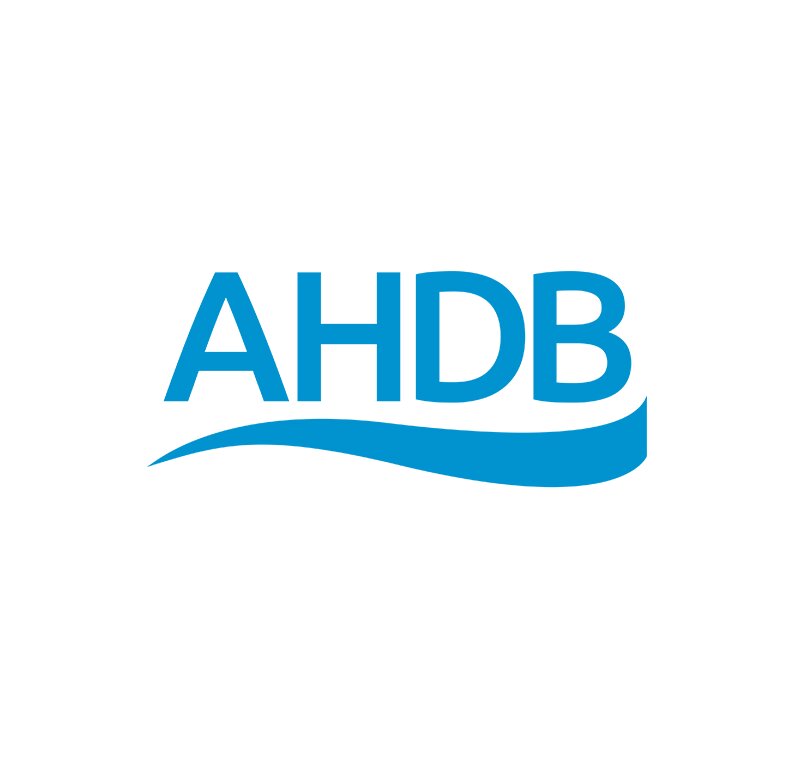 AHDB
The Agriculture and Horticulture Development Board (AHDB) is a statutory levy board, funded by farmers, growers and others in the supply chain to help the industry succeed in a rapidly changing world. We want to create a world-class food and farming industry, inspired by and competing with the best. We equip the industry with easy to use, practical know-how, which can be applied straight away to make better decisions and improve performance. 
We work for more than 100,000 farming and supply chain businesses across the country, representing six sectors: beef & lamb, cereals & oilseeds, dairy, horticulture, pork and potatoes. Our main team is based at Stoneleigh in Warwickshire, supported by over 100 regional officers up and down the country working with farmers, growers and processors. Our international team develop export markets in new countries such as China and the Far East, as well as looking after key markets for UK exports such as France and Belgium.
We believe that for the UK agricultural and horticultural sectors to maintain sustained excellence and keep progressing, farmers and growers need to be supported, stimulated and challenged. Through our AgriLeader programme, we want to help those who are already leading by example to be the best leaders they can be.
Scholars Sponsored
Only most recent are listed.
Ruth Grice

I'm a partner in our family dairy farm near Melton Mowbray in Leicestershire, where we sell milk from 180 pedigree Holsteins to Long Clawson Dairy. I also work part-time for Nottinghamshire Wildlife...

Kendra Hall

I grew up in Indiana, USA, on a small family horse farm and feel very lucky to now live in Wiltshire. As a non-farmer who loves farming, I am passionate about sharing the incredible stories of British farming with the wider population.

Robert Howe

I'll be exploring and defining the role of farm vets within regenerative agriculture. As a farm vet in a practice I helped found here in Lancashire, it's an exciting time to be awarded this...

James Stobart

I am Jimmy Stobart and I live in the Eden valley in Cumbria. I work in partnership with my brother Tom on our family farm.  The 780 Ha farm is split into two blocks with 93 Ha ran on a rotational grazing system and the rest being made up of SDA and moorland. The moorland block is in a HLS scheme and is currently running 400 Swaledale ewes.

Grace O'Gorman

I grew up on a beef farm in the midlands of Ireland, where my family have lived for generations and went on to develop a career in animal health with a focus on livestock. I completed a PhD in Dublin studying parasitic disease in African cattle, which included field work in Kenya. I continued my work in research as a postdoctoral fellow studying the genetics of early embryo survival in dairy cows.

Angela Kirkwood

Yorkshire born, bred and proud!

Following a 6 month sabbatical to study farming in Ontario, Canada I returned to the family farm in 2009. I was appointed a partner in the family business in 2014.

...

Jenna Ross

My name is Jenna Ross and I am 32 years old. I was brought up on a mixed farm in Royal Deeside, Aberdeenshire, and am the daughter, granddaughter and great granddaughter of farmers, on both my mum and my dad's side.  From a young age, I formed an interest in nature, and after completing my First Class Honours degree at Robert Gordon University, I went onto study a PhD in Environmental Science at the University of Aberdeen.

Georgina Crayford

Following my undergraduate degree in Bioveterinary Science at University of Liverpool, I stayed on to do a PhD on Salmonella in pigs, which was kindly funded by BPEX. And hence began my interest and...

Sarah Hughes

I live in Denbighshire, North Wales and have worked in the food and farming industry for the last 15 years.  I live with my husband Philip (NSch2001), and two football mad boys on our family farm, a...

Geraint Powell

I am Geraint and I live in the Cotswolds in the county of Gloucestershire. I was brought up on the family farm in the Brecon Beacons.  After leaving school I gained a Bsc in Agricultural science from...
"At AHDB, we relish the opportunity to work with and sponsor Nuffield Farming as they identify and support the development of the industry's emerging leaders. We believe this is truly a win-win relationship, giving us and other sponsors access to some of the brightest minds in the industry, along with their learnings from around the globe, while helping to develop young people as they further their careers in the farming sector. Nuffield Farming Scholarships also create brilliant opportunities for collaboration across the industry, both within and outside of the UK."