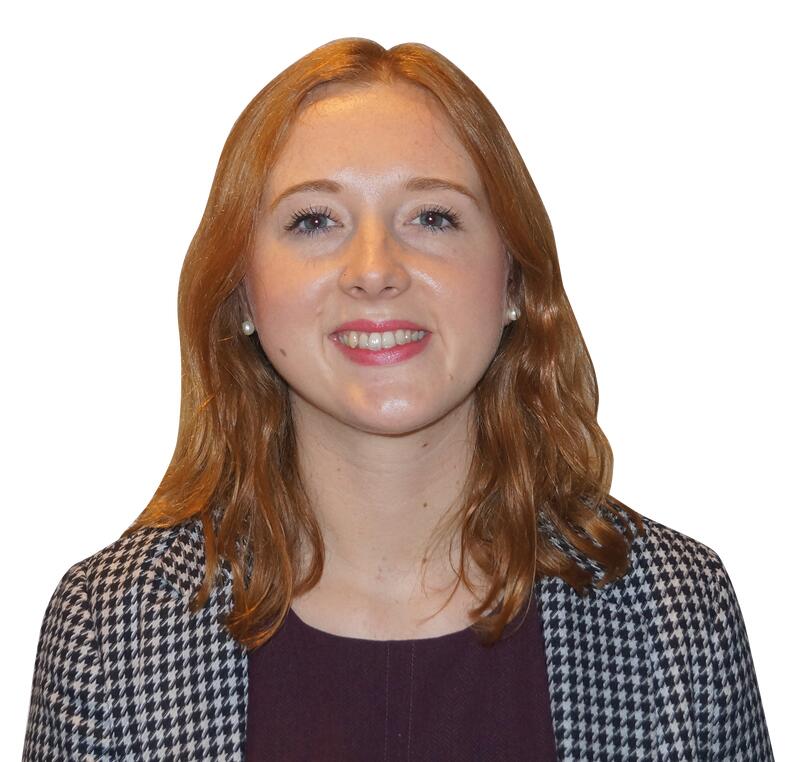 Georgina Crayford
Following my undergraduate degree in Bioveterinary Science at University of Liverpool, I stayed on to do a PhD on Salmonella in pigs, which was kindly funded by BPEX. And hence began my interest and involvement in the pig industry (I suppose I should point out here that I do not come from a farming background). I didn't feel quite suited to academia and so on completion of my PhD I pursued a career within industry as that's where I felt I would most likely be able to affect change. Via a short stint at the levy board AHDB Pork, I took on my current role as a Senior Policy Adviser at the National Pig Association. 
The National Pig Association is a small, but effective organisation that is affiliated to the NFU. We represent the interests of our commercial pig producer members and lobby on their behalf to actively promote British pork and ensure legislation doesn't adversely affect them. I've been working at the NPA for over 2 years now and continue to thoroughly enjoy working for such an active organisation that achieves real benefits for pig producers.
I grew up in Kent, where I've now returned to live after my studies. Not only am I passionate about farming, but also about food and so I spend a lot of my spare time cooking and eating with friends and family. I also love to grow my own vegetables in my garden. Oh and I'm learning to play the trumpet!
I am extremely grateful to the sponsor of my Nuffield Scholarship, AHDB Pork, and looking forward to embarking on this exciting journey.
Study Overview
The responsible use of antibiotics in pig production is critical to protecting animal and human health and to upholding the reputation of the pig sector.
The UK pig sector has set itself an ambitious target to reduce the use of antibiotics in pigs by 62% over five years to 2020. While the progress to date has been extremely impressive, demonstrated by a reduction in antibiotic use of more than 50% in two years, it could be argued that the low-hanging fruit has been harvested and further reductions are likely to be challenging.
The purpose of my Nuffield study was to identify how these reductions might be achieved, with a focus on disease control measures as well as methods to engage farmers with antibiotic stewardship. I met with pig farmers, veterinarians, industry organisations and government representatives in Denmark, Sweden, Finland, the United States, Canada, Australia and in the UK in search of best practice and initiatives aimed at reducing antibiotic use in pigs.
It became clear that in order to reduce antibiotic use, it is important to establish a foundation of good pig health. Easy access to disease-masking antibiotics and a lack of coordination and focus in the UK pig industry regarding control of endemic disease has resulted in a decline in the health status of the national pig herd.
Therefore, my report recommends the development of a national pig health improvement scheme that makes better use of surveillance data, diagnostics and that operates with transparency at its heart. Importantly, the scheme needs to be sufficiently well-resourced to ensure it can operate long-term and across the entire industry.
The hygiene and farm management practices that contribute to effective prevention of disease are well-established but not well-implemented on UK pig farms, probably due to challenging market conditions and underinvestment in farm infrastructure. Pig farmers should be encouraged to review farm practices, invest in applying those that aid disease control and endeavour to implement them consistently and to a high standard.
In order to engage farmers with improving pig health and using antibiotics more responsibly, industry organisations should develop participatory farmer-led initiatives that recognise and utilise the existing expertise of farmers. This approach is far more likely to deliver action on farms than traditional top-down style knowledge transfer.
It must also be recognised that behavioural change is hard and does not happen overnight. However there are techniques that can facilitate change and these should be incorporated into any activity aimed at improving antibiotic use in pig production.
Finally, the aim should not be to achieve zero use of antibiotics in pig production, nor simply reduce the use of antibiotics. The focus should be on reducing the need for antibiotics.