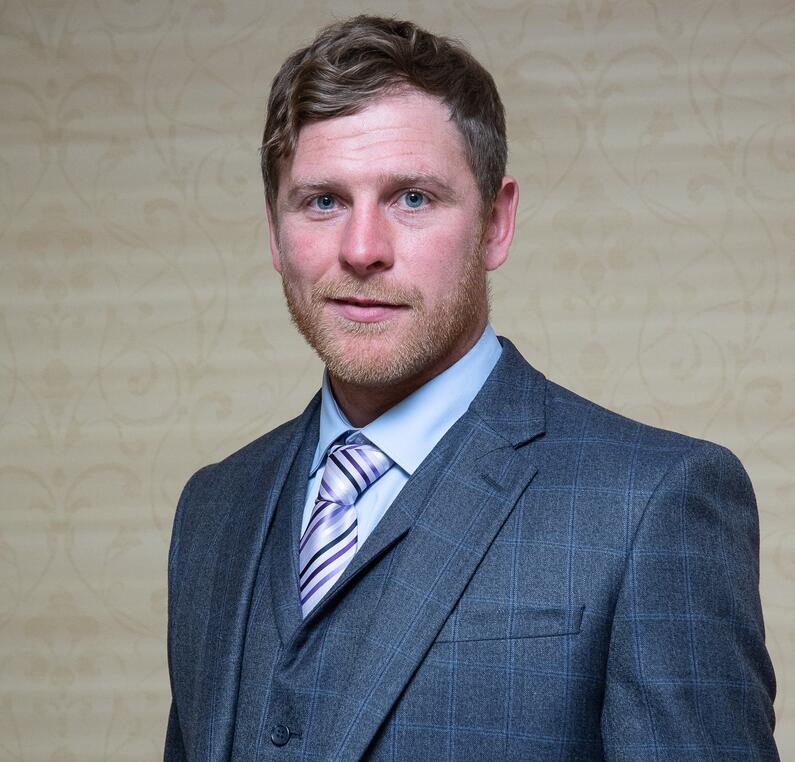 James Stobart
I am Jimmy Stobart and I live in the Eden valley in Cumbria. I work in partnership with my brother Tom on our family farm.  The 780 Ha farm is split into two blocks with 93 Ha ran on a rotational grazing system and the rest being made up of SDA and moorland. The moorland block is in a HLS scheme and is currently running 400 Swaledale ewes.
Over the last 6 years we have changed the lowland block from a traditional stratified rearing unit breeding mule gimmer lambs, into grass based system running 400 self replacing ewes and 200 Wagyu cattle. The cattle are reared on contract for Warrendale Wagyu, with the lamb supplying Tesco as part of the cost of production scheme.  In the last 2 years we have continued to invested in infrastructure with 30 Ha being put into techno grazing systems. This has allowed us to budget feed more accurately, extending the grazing season, increasing liveweight gain and reducing bought in inputs.  Along side the farm, I run a contract shearing business working on farms throughout Cumbria. Shearing has given me the opportunity to travel and work in different countries including New Zealand, Norway, France and Scotland. I have also competed in shearing competitions as part of these travels.
Outside of work, I am very sporty, enjoying squash and football. I am also part of a local shooting syndicate and the owner of an ever increasing collection of classic cars. I look forward to starting my Nuffield journey and I am extremely grateful to my sponsors AHDB and The Company of Merchants of the Staple of England for this exciting opportunity to travel and learn.    
Effective monitoring methods that measure ecological outcomes in grazing systems
Study Overview
The complete farming system and mindset change that I have had over the last 7 years has benefited my business financial, socially and environmentally (triple bottom lining). I realized that two of the triple bottom line is easy to account for, profit and social. The ecological benefits however are much more difficult to prove. 
This is where my project starts. Simply seeing the positive affects well implanted grazing systems can have ecologically isn't enough. The questions are, what can be done? And how do we do it?  My challenge is to find the baseline figures that are suitable for all farms and soil types. Then establish what we need to monitor and why?
We are currently in very challenging times in the agricultural industry for various reasons, pressure on red meat emissions being one of them. This is the perfect time to carry out this project so we work towards shaping farming systems and policy in the future, leading the way for livestock farmers to continue to produce quality protein for the global market.  
I plan to travel to Australia, Tasmania, North and South America, Europe and the UK. Visiting ranchers and some of the original pioneers of regenerative agriculture.