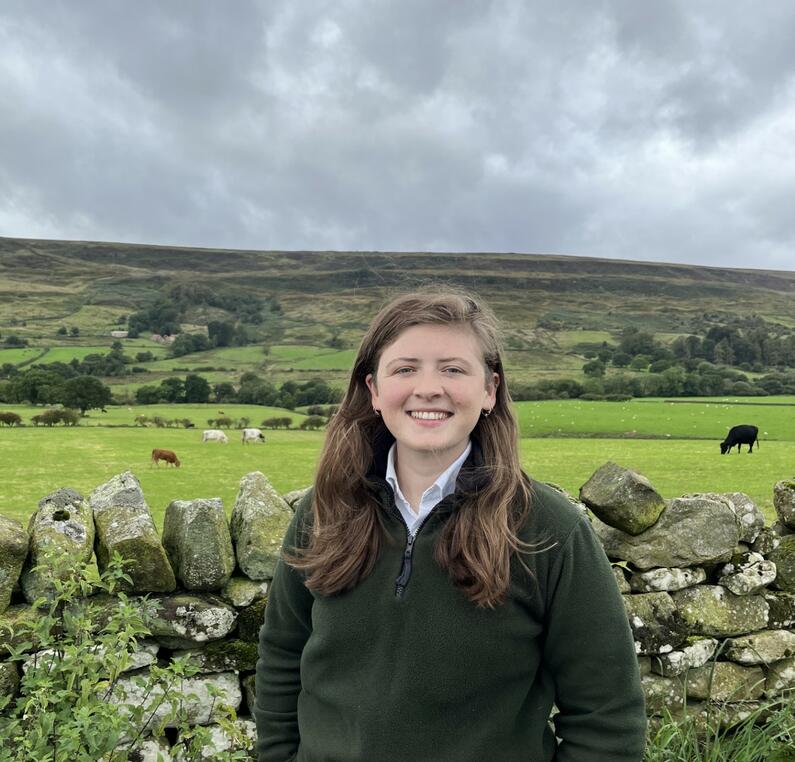 Hattie McFadzean
My journey centers my passion for combining climate science with my love of agriculture and the environment. Whilst my parents both left their family farms to pursue other careers, agriculture has always been key to my upbringing and culture. My career started in Burma, evaluating how international funds promoted climate resilience for coastal farmers. Two and a half years later, I took the pandemic as a sign to return to the UK, where I started my career at Promar International. I specialise in calculating Life Cycle Analyses for farms and farm groups, working with innovative farmers to achieve Net Zero, and cementing the link between emissions intensity and cost effectiveness. I'm thankful to AHDB for funding my Nuffield Farming Scholarship in climate resilience of the dairy sector.  
Enhancing the resilience of the UK Dairy Sector: how do we prepare for increasingly volatile climate conditions?
Study Overview
The UK is set to experience more frequent droughts, higher temperatures, flooding, weather variations, and storms as a result of the rapidly changing climate. These environmental changes pose significant challenges to health and productivity of our cows. At the same time, this additional stress will hinder our capacity to be resilient to external pressures such as labour shortages, skyrocketing input costs, and political uncertainty that we already experience today.  
I aim to provide practical, cost-effective, and applicable adaptation methods that will help our farms become more climate resilient. I am eager to learn from those that do it best, to enable the UK to skip over the learning curve that our global farmers have already experienced.  
By travelling to US, Mexico, India, Netherlands, and Cuba, I aim to answer the following questions:  
What impact will the changing climate have on our dairy herds?  
What can we expect our dairy systems to look like in 20 or 50 years?  
How will this affect the supply chains that support our industry? 
What steps can our sector take to enhance resilience today?