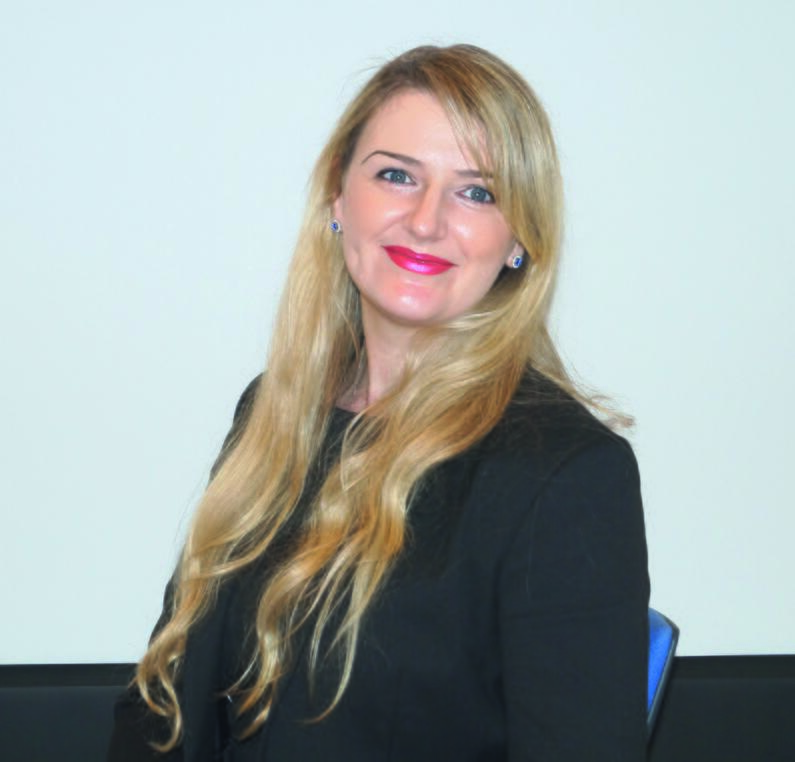 Jenna Ross
My name is Jenna Ross and I am 32 years old. I was brought up on a mixed farm in Royal Deeside, Aberdeenshire, and am the daughter, granddaughter and great granddaughter of farmers, on both my mum and my dad's side.  From a young age, I formed an interest in nature, and after completing my First Class Honours degree at Robert Gordon University, I went onto study a PhD in Environmental Science at the University of Aberdeen. This was a BBSRC scholarship, funded by Becker Underwood (now BASF), and focused on improving the production efficiency of their biological molluscicide products, as well as developing new international retail markets in the agricultural and horticultural sectors.
On completion of my PhD, I worked as a project manager for Becker Underwood as part of the Knowledge Transfer Partnership, before going onto work for Bioforsk.  From there, I secured a grant through Stellenbosch University and the University of Aberdeen, to work on developing new biocontrol agents for molluscs in South Africa.  I am truly passionate about my work, and am determined to find an effective way of controlling mollusc pests.
In addition to my research, I have worked closely with the International Institute of Tropical Agriculture in Tanzania, to educate local farmers on the identification of plant diseases, and the appropriate use of chemical pesticides.  I have also published a number of peer review journal articles and book chapters, and have worked as a freelance scientific journalist.  I am in the process of completing a distance learning MBA, and am due to graduate at the end of 2017. 
Out with work, I enjoy playing the piano, highland dancing, hill walking, keeping fit, charity work and meeting new people.
I would like to record my thanks to the staff at the Nuffield Farming Scholarship Trust, and to my sponsors, the Royal Highland and Agricultural Society of Scotland and the Agricultural and Horticultural Development Board Cereals and Oilseeds, for their support.
I would also like to thank my husband, Scott Gilbert, for his continual support.
Study Overview
Slugs are one of the top agricultural and horticultural pests in the UK. Current methods for control rely on molluscicide pellets containing either metaldehyde or Iron (Ferric) phosphate. In December 2018, Defra made the decision to ban the outdoor use of metaldehyde due to its impact on birds and small mammals, but in July 2019, the High Court overturned the ban, ruling that the decisionmaking process by former Defra Secretary, Michael Gove, was unlawful. With such uncertainty over the future of metaldehyde, there is greater reliance on alternatives, such as Iron (Ferric) phosphate, biorationals, biologicals, physical barriers and agronomic/cultural practices. In addition, there are also concerns over biological invasions, especially relating to the Spanish slug, Arion vulgaris, which has established as a major agricultural pest across Europe.
The aim of this project was to collate global information on slugs and their various control options in order to enhance farming methods. The objectives of the study were to: characterise key slug species in the UK; identify potential slug invasions and their impact on biosecurity; determine direct and indirect economic risks of slugs; review slug monitoring systems; evaluate slug control options; determine the future of malacology; and to investigate novel commercial applications for slugs.
The countries visited included Australia, Belgium, Brazil, Canada, Japan, Kenya, New Zealand, United Kingdom, United States, South Africa and Spain. Researchers, farmers, government officials, entrepreneurs and businesses were interviewed, generating both qualitative and quantitative data.
Outputs of this study showed that the slug fauna of the UK is constantly evolving, with over 50% of slug species being exotic. Therefore, it is imperative that measures are put in place to prevent further slug invasions by developing robust biosecurity protocols. This is vital as slugs cause significant direct economic damage to crops and have an indirectly impact on human and animal health, rejection of contaminated exports and soil health.
With the future of metaldehyde uncertain, Iron (Ferric) phosphate may be the only 'chemical' control option available going forward. Demand could exceed supply, and with no information as to whether resistance could develop, the future of chemical slug control is unknown. It is likely that the uncertainty will lead to an increased uptake in bio-molluscicide products, but these must first be financially feasible for broadacre crops. Agronomic/cultural practices are also playing an increasing role, especially in minimum tillage and direct drilling systems.
Monitoring is important; however current methods are labour intensive so there is a drive to incorporate technology, especially real-time mobile systems.
Monitoring, as well as chemical, biorational, biological, physical barriers and agronomic/cultural control practices, should be incorporated into a slug integrated pest management (IPM) strategy pyramid, tailor-made to each field.
The future of malacology feels uncertain, with no clear succession plan in place and limited opportunities for researchers to share and develop ideas. We need to promote the subject to the next generation and encourage opportunities for knowledge sharing.
Finally, if slugs are so difficult to control, are we missing a trick? Should we be farming them instead?