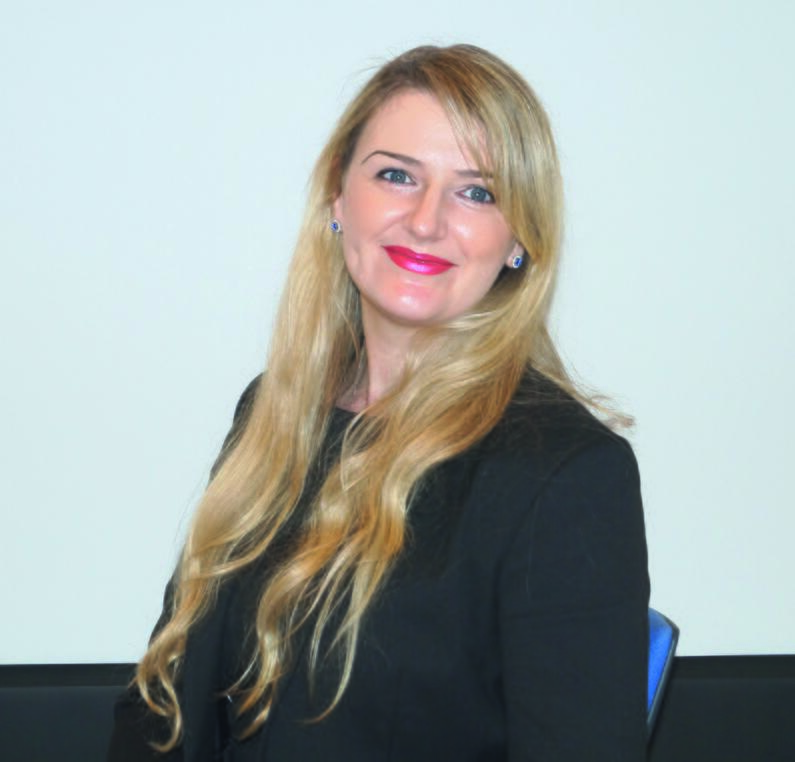 Jenna Ross
My name is Jenna Ross and I am 32 years old. I was brought up on a mixed farm in Royal Deeside, Aberdeenshire, and am the daughter, granddaughter and great granddaughter of farmers, on both my mum and my dad's side.  From a young age, I formed an interest in nature, and after completing my First Class Honours degree at Robert Gordon University, I went onto study a PhD in Environmental Science at the University of Aberdeen. This was a BBSRC scholarship, funded by Becker Underwood (now BASF), and focused on improving the production efficiency of their biological molluscicide products, as well as developing new international retail markets in the agricultural and horticultural sectors.
On completion of my PhD, I worked as a project manager for Becker Underwood as part of the Knowledge Transfer Partnership, before going onto work for Bioforsk.  From there, I secured a grant through Stellenbosch University and the University of Aberdeen, to work on developing new biocontrol agents for molluscs in South Africa.  I am truly passionate about my work, and am determined to find an effective way of controlling mollusc pests.
In addition to my research, I have worked closely with the International Institute of Tropical Agriculture in Tanzania, to educate local farmers on the identification of plant diseases, and the appropriate use of chemical pesticides.  I have also published a number of peer review journal articles and book chapters, and have worked as a freelance scientific journalist.  I am in the process of completing a distance learning MBA, and am due to graduate at the end of 2017. 
Out with work, I enjoy playing the piano, highland dancing, hill walking, keeping fit, charity work and meeting new people.
I would like to record my thanks to the staff at the Nuffield Farming Scholarship Trust, and to my sponsors, the Royal Highland and Agricultural Society of Scotland and the Agricultural and Horticultural Development Board Cereals and Oilseeds, for their support.
I would also like to thank my husband, Scott Gilbert, for his continual support.
Study Overview
Terrestrial slugs have colonised all continents, and are important economic pests of a number of crop types, including arable, pasture, ornamental and vegetable crops. Their ability to have both sex organs, produce hundreds of eggs and breed at any time of the year, show their status as 'super pests'. They attack plants by destroying their stems and growing points, target seedlings and seeds, and reduce the leaf area. In some cases, the damage that is done to germinating seeds is so severe that entire fields must be resown, resulting in huge economic losses to farmers.
In addition to crop pests, many slug species act as intermediate hosts for parasites, making them a potential human health risk, as well as a risk to livestock and wildlife
Current methods for controlling these pests rely heavily on chemical molluscicides, such as metaldehyde, carbamate compounds (methiocarb and thiodicarb) and iron phosphate. Metaldehyde is poisonous to a wide range of vertebrates, and studies have shown that methiocarb is toxic to a number of beneficial invertebrates, including earthworms and carabid beetles. As a result, the European Union have raised concerns over the use of methiocarb in Europe. In addition, tighter controls have also been enforced over the use of metaldehyde, after dangerously high levels were recorded in water systems across Europe.
Other control options that are available to farmers include biological and cultural control, however these are often expensive and unrealistic for large scale agriculture. Therefore, the future of slug control is uncertain, and this is especially true for the UK, where global warming will see the country getting wetter and warmer, making it an ideal breeding ground for both indigenous and European invasive slug species.
One major concern is the new biological invasion of the Spanish slug, Arion vulgaris, into the UK. Arion vulgaris has the ability to mate with our local black slug, the Arion ater, to produce super-hybrids, that can survive both hot and cold temperatures, produce increased offspring, and have high levels of resistance to chemical pesticides. It is predicted that the successful invasion of this species into the UK, will results in an extra 500 billion pestiferous slugs being produced in 2017, thus having a major impact on UK agriculture. Therefore, the aim of this project is to collate global information on slug control, in order to enhance farming methods in the UK.