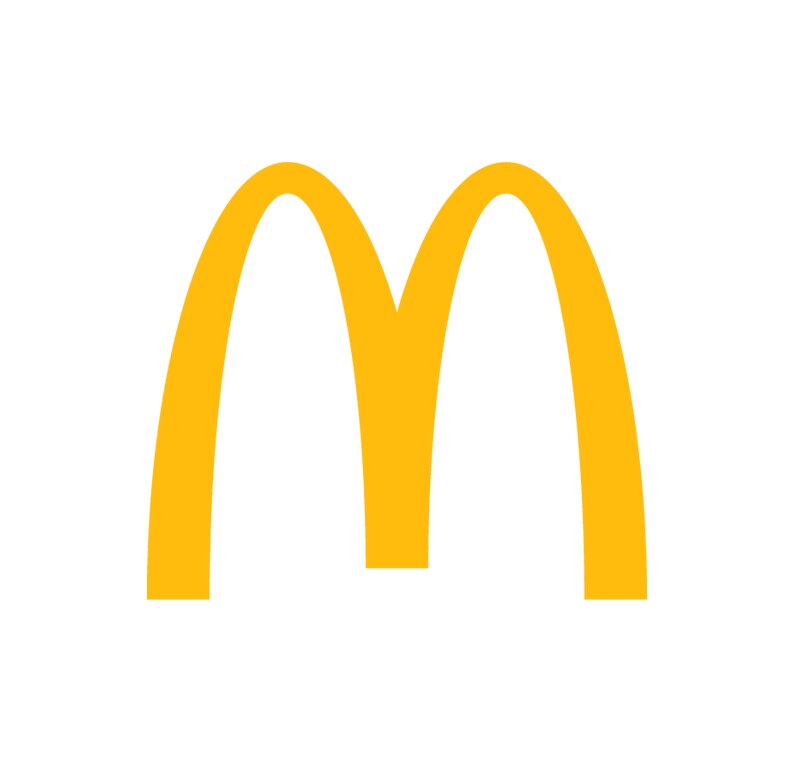 McDonald's UK & Ireland
McDonald's works with over 23,000 British and Irish farmers, who help to produce the quality ingredients that make the food they're famous for. McDonald's is committed to both the futures of their farmers and that of the farming industry, which is why they build close relationships with those they work with and invest in research, with the aim of changing farming for the better.
To help them do this, McDonald's has two flagship farming programmes: Farm Forward and the Progressive Young Farmers Programme.
Farm Forward was created after consulting with over 1,500 farmers and has three big aims; developing skills and knowledge, raising animal welfare standards and making environmental improvements. McDonald's constantly talks to the farmers they work with, ensuring Farm Forward is always relevant and useful to them.
Progressive Young Farmers Programme provides an opportunity for students to learn about the McDonald's supply chain during their placement year. They follow products from the farms McDonald's use, through to restaurants and get the opportunity to work with a number of different suppliers, farmers and stakeholders around the country. The programme also includes mentoring by a farmer who supplies McDonald's with beef, chicken, potatoes, pork, dairy or eggs. Throughout the placement, Progressive Young Farmers will be expected to undertake specific projects to gain a better understanding of sustainability and technical efficiency within the supply chain (food processing) and on farm.
For more information about these programmes and McDonald's' commitment to farming, please visit www.mcdonalds.com/gb/en-gb/good-to-know/farming.html 
Scholars Sponsored
Only most recent are listed.
Andrew Sincock

I grew up on my Grandparents mixed Dairy, Beef and Arable farm in Cornwall and, despite my best efforts, I couldn't escape agriculture as a profession. After a number of years experiencing all that...

Harry Barnett

I am originally from South Lincolnshire but now reside in North Norfolk on the beautiful Holkham Estate where my wife and I both work. I have been running the potato growing enterprise on the estate...

Toby Simpson

Having grown up on the family farm in Northamptonshire I graduated from the University of Leeds with a degree in Politics. After 6 months travelling I went to Sandhurst and served a short service commission with the Grenadier Guards.

Chris Taylor

I am passionate and optimistic about the future of UK agriculture. After studying Agriculture at Harper Adams University College, I was selected for the Co-operative Farms Management Trainee Scheme, which gave me a great insight into large scale arable farming. Since 2014,

Claire Whittle

I am a farm animal vet by trade, and work in mainly dairy practice in and around the Northwest . An unusual career choice, growing up in urban Liverpool, but as I got older I became more  interested...

Navaratnam (Theeb) Partheeban

As a farm vet and dairy technical specialist for a global animal health company, I work all over the UK. Following qualification in Edinburgh, I have worked in clinical practice, the pharmaceutical...

Angus Russell

Having been raised on the 400 Ha family owned arable Toft farm in Warwickshire alongside my parents a passion for a career in agriculture was ignited from a young age. I attended Warwick school for boys and left to study a 3 year extended diploma at Hartpury College in Gloucestershire, completing all courses and training available to me.

Samuel Smith

I studied engineering at Cardiff University, motivated by a curiosity of how things work and the way design can help people live better lives. My interests in food and farming came later. During University, I became more aware of the environmental stresses we are placing on the planet, so I turned towards attention towards renewable energy and was fortunate to have the opportunity to study an MSc in Sustainable Energy. 

James Smaldon

I grew up on a small hill farm in North Devon, on the foothills of Exmoor. I now live nearby with my fiancée Katie and our labrador, Henry. After leaving school, I studied Mathematics and Computer Science at Bristol University, before joining an engineering consultancy as a graduate engineer. Whilst at this consultancy, I completed a Masters degree in Transportation Planning & Engineering.

Dan Burdett

I am a third generation dairy farmer from West Sussex, milking 300 organic cows on a simple autumn calving system. Although I grew up on a dairy farm and loved driving tractors, my life was destined to be lived in the urban jungle. At 18 I escaped the countryside and studied Business Studies at the University of Derby.

Jonathan Gill

I am a qualified robotic engineer with 12 years of experience specialising in mechatronic systems I started out working on oil rigs with a ROV team in the harsh offshore environment.

Joe Towers

Following a degree in Agri-food Marketing at Harper Adams University I joined our family milk processing business which was being operated on the family farm and supplying small local businesses with...

Richard Tudor

I live and farm in the uplands of Mid Wales in a culturally rich Welsh speaking area, along with my wife Catrin and children Morgan and Lois.  I have a passion for progressive livestock farming and...

Iwan Vaughan

Growing up on the family farm at Llanrhaeadr ym Mochnant in Mid Wales, I always knew my future would be within the agricultural industry. The family runs a 200ha mixed farm, comprising of the dairy...
"We've been working with Nuffield Farming for over 4 years and are proud to have supported 10 McDonald's scholars during that time. The research that is conducted through this scheme is imperative for the future of the agriculture industry - and with the support that Nuffield provides, the programme presents an incredible opportunity for those looking to initiate real change."