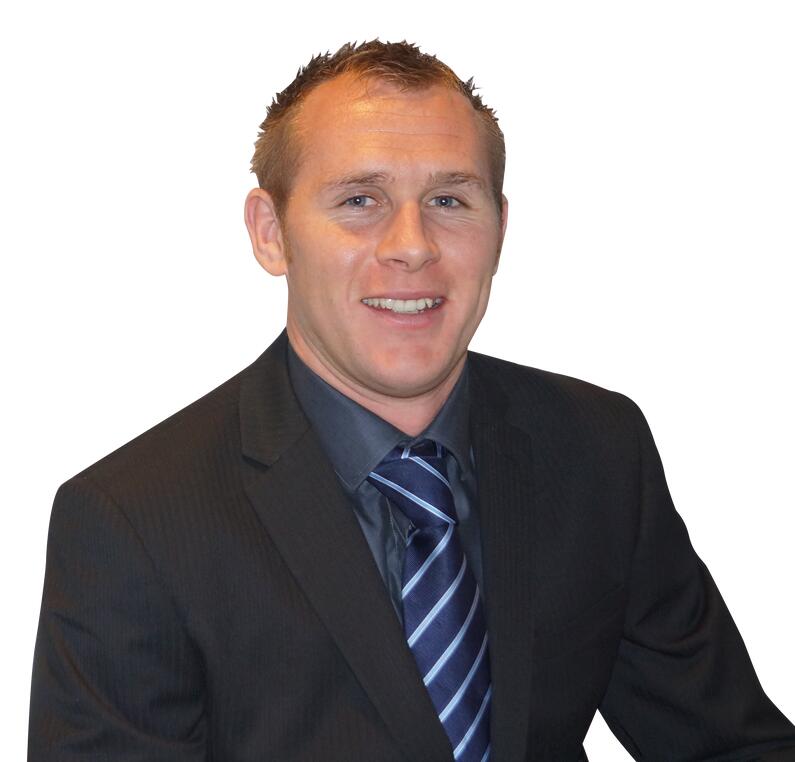 Iwan Vaughan
Growing up on the family farm at Llanrhaeadr ym Mochnant in Mid Wales, I always knew my future would be within the agricultural industry. The family runs a 200ha mixed farm, comprising of the dairy herd of 130 autumn/winter calving cows, all youngstock is reared on farm either as replacement dairy heifers, young bulls (both Holsteins and continentals) and continental heifers are finished at 20-22 months. The farm also runs 1000 breeding ewes made up of welsh mules but mostly texel x mule ewes. Whilst working away from the farm during week days, I am still heavily involved with the running of the farm from day to day.
My interest and passion for ruminant nutrition came as the first mixer wagon arrived on farm in 2005. I first started to consider how to make the most of the home grown forage we grew on the farm and how to increase output from the milking herd through the way we fed them. Being one of three sons, I always knew my full time role wouldn't be at home but wanted to stay involved with the industry.
I studied Agriculture with Animal Science at Aberystwyth University from 2007-2010, and upon graduating started working for Wynnstay Group PLC. Starting as a Sales representative I pursued further training and completed a Diploma in Ruminant Nutrition at Harper Adams University. I have been working as a Dairy Specialist within the company for the last 4 years, the role involves supporting and advising farmers across the trading area on dairy management and nutrition. This has opened my eyes to the possibilities on farm, with many inefficiencies holding the profitability of business back, my main objective is to have a positive effect on their business going forward.
Outside of work, I am a keen rugby player and enjoy my rugby and the social at COBRA RFC. I have been heavily involved with YFC through the years, but going over competing age this year I hope to keep involved with the movement in the future.
I would like to thank my family for their support to pursue my ambition, thank you also to Wynnstay for their support and encouragement to complete my project. I would also like to thank The Royal Welsh Agricultural Society and McDonalds Restaurants for sponsoring my Nuffield Scholarship, without this generous sponsorship this amazing opportunity wouldn't be possible.
Study Overview
As a dairy farmer working within the feed industry I am constantly frustrated by looking at unbalanced formulated diets which can be damaging to the health of the cow and the farmer's pocket, as well as the environment. Crude Protein (CP) is the industry standard figure to express the level of protein within a diet. CP is only a measure of the nitrogen (N) multiplied by 6.25.
Research shows that only approximately 30% of the nitrogen (protein) that we feed to ruminants is converted to animal protein such as milk or meat (Dewhirst, 1996; Firkins, 1996). The rest can be lost either in the urine, the faeces or lost as urea within the milk. N excreted in the faeces and urine has the potential to be lost as ammonia to the atmosphere.
The key objectives of my report were to research and evaluate how to formulate low protein diets and maintain or increase production through increasing rumen N efficiency and capturing more of the N we feed by converting it into a saleable protein product such as milk or meat. This reduces the need to purchase expensive protein inputs which can be one of the highest costs on a dairy farm. Having a balanced diet would increase cow health and fertility as well as increasing environmental sustainability by reducing the risk of ammonia emissions.
During this project I travelled to the USA, Canada, the Netherlands, Dubai, Australia, New Zealand and Ireland, visiting research intuitions, meeting dairy nutritionists and consultants, along with visiting dairies from large housed herds to fully grass-based herds.
This report highlights that diets in the UK can be formulated with lower protein. However, the report also emphasises the need for more accurate feed analysis of our forages to help understand our fibre in order to increase fermentable carbohydrates within the diet and assist in achieving higher microbial protein yield. This can help increase rumen N efficiency and reduce secreted N. As an industry we need to get away from formulating diets to crude protein and feed for the level of amino acids that the animal requires. This would make us more efficient in utilising the protein we feed.
To further increase environmental sustainability of dairy farming we need to look at increasing feed efficiency to get more out of what we put in. We also need to realise the potential of our own farms to produce feed and increase DM yields before buying in feed in the form of forage or concentrates.
As a proud UK dairy producer, I am determined to improve both public perception and environmental sustainability, whilst increasing the profitability of UK dairy farming. I hope this report will assist in addressing some of these issues for both farm and industry.