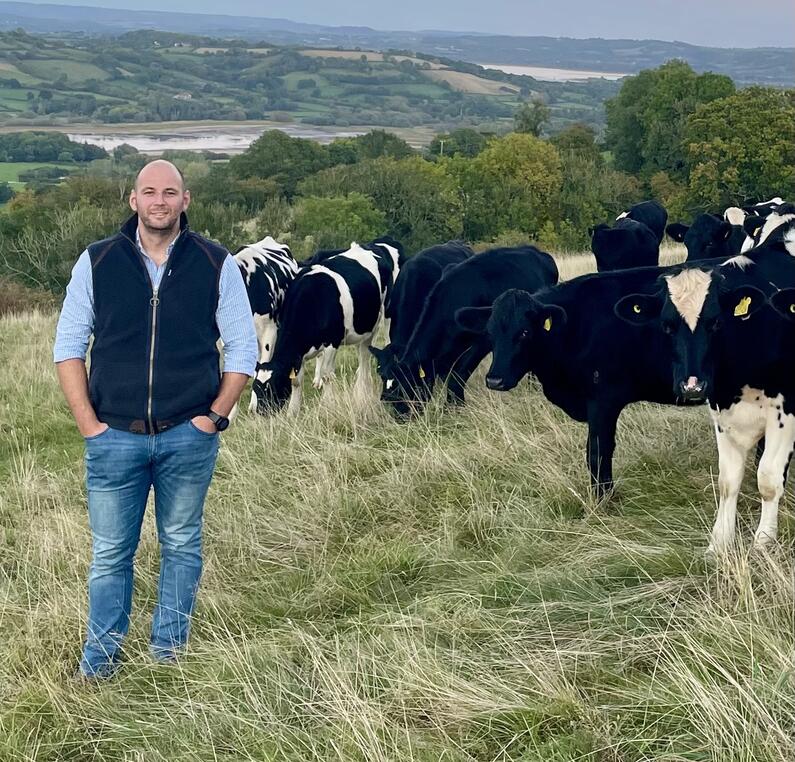 Andrew Sincock
I grew up on my Grandparents mixed Dairy, Beef and Arable farm in Cornwall and, despite my best efforts, I couldn't escape agriculture as a profession. After a number of years experiencing all that farming had to offer I found myself working with a company that shared my beliefs, values and ambitions. It is here that I feel my agriculture journey really began and my interest in the effective management of organic manures and other commercially and environmentally sustainable farming practices began. A Nuffield Scholarship is the perfect next step for me as I continue to expand my knowledge and understanding of how agriculture can be a force for good.
Waste not, want not - How to maximise your organic manures
Study Overview
Organic manures have been getting a bad reputation recently due to on farm emissions and environmental pollution. The reality, I believe, is very different. If managed correctly, organic manures can go a long way to reducing artificial fertiliser usage while maintaining comparable yields. Combine this with their ability to reduce a farms carbon and environmental footprint as well as the long term benefits to soil health, and you quickly realise that organic manures have a significant role to play. If managed correctly, these organic manures can help create a commercially and environmentally sustainable farming enterprise fit for the future. Through my Nuffield Scholarship, generously sponsored by McDonalds UK and Ireland, I hope to discover the benefits, and drawbacks, of different management techniques. My aim is to provide farmers with the technical and practical knowledge, as well as the confidence and conviction needed to implement a system that best suits their specific farming enterprise.