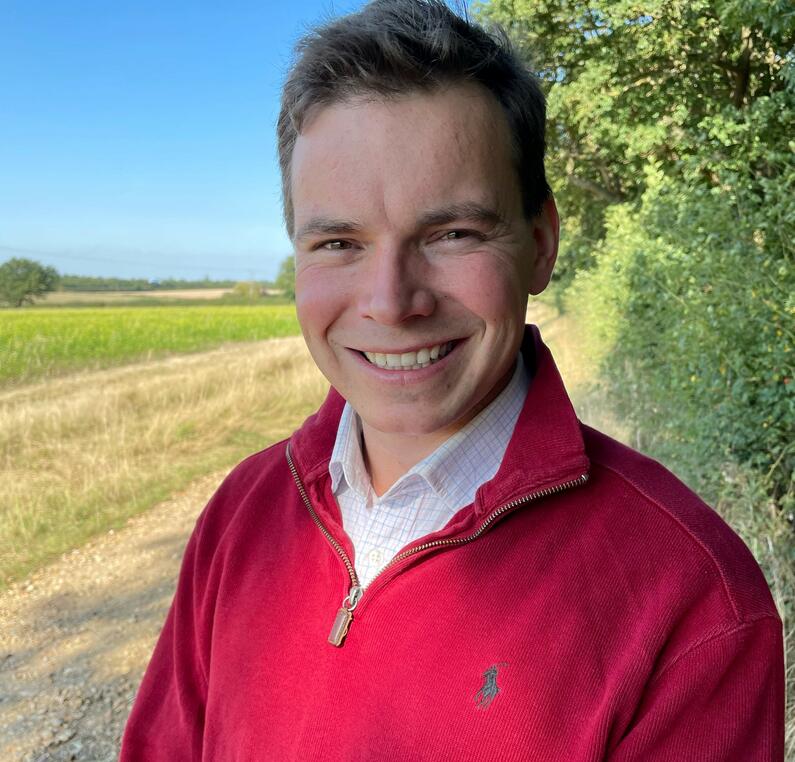 Toby Simpson
Having grown up on the family farm in Northamptonshire I graduated from the University of Leeds with a degree in Politics. After 6 months travelling I went to Sandhurst and served a short service commission with the Grenadier Guards. On returning to the farm I completed a Graduate Diploma in Agriculture at the RAU. Since then I have been learning everything I can about regenerative farming.
Cover and catch cropping opportunities in UK arable agriculture
Study Overview
Growing cover crops is in vogue, and while it can make perfect sense, the application is less straight forward. I want to explore the practicalities of catch, cover and companion cropping in an arable rotation. How to maximise the benefits while avoiding the negatives. I also want to explore the opportunities it creates not just for the arable farmer but the wider rural community.