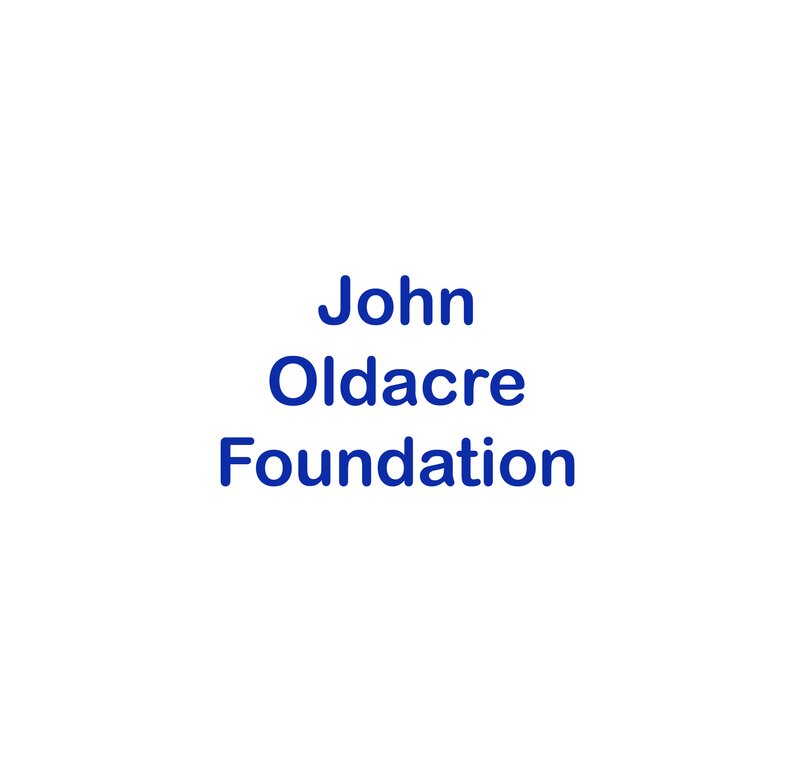 John Oldacre Foundation
The John Oldacre Foundation provides financial support for the advancement or promotion, for the public benefit of research and education in agricultural sciences and the publication of the useful results of such research.
Scholars Sponsored
Only most recent are listed.
Saba Amir

My route into agriculture has been quite unconventional and started with me being awarded a PhD scholarship in 2017 to study gut health of chickens. My previous experience of working in microbiology...

Dan Jones

I grew up on a small family farm on The Isle of Anglesey. I quickly realised my goal in life was to run my own sheep farm. After studying Agriculture at Aberystwyth University, followed by contract...

Byron Braithwaite

A childhood spent in South Africa led me to a fascination with the outdoor environment, and following completion of a Forestry degree at Bangor University I was privileged to begin work in the...

Roisin Taylor

Growing up in County Durham I worked on a rural hill farm from the age of 13 building dry stone walls, moving sheep around and being outside in all weathers. After studying two degrees in politics...

Ben Hunt

Always rooted in agriculture, I grew up in South Dorset milking cows and grain carting. After studying a business degree at Loughborough University, I trained as an agronomist and took up various technical and commercial roles within agriculture.

Helen Wyman

Growing up on a diverse farm in Yorkshire, sparked my interest in farm business management that led to a farm advisory career. Since having a family I have moved into a commercial role,

Matthew Blyth

I was born and bred in Lincolnshire. After two years doing a general agricultural college course, I moved to Northumberland college and specialised in sheep and beef. The past 24 years I have worked...

Geoff Guy

I have been involved in the management of deer and wildlife my entire career both in a practical sense as a deer stalker, woodland manager and countryside ranger, and in the education sector where I...

Edward Towers

I am a young dairy farmer working with my family with an unconventional approach to dairy. I am known for being the first farmer to milk cows on a hover-board and the first to sell 'climate smart'...

Frederick Langdale

I grew up on a small holding farm near Godalming, Surrey and I have always had an interest in farming. It wasn't until 2001 when I had the opportunity to work in New Zealand that my interest in viticulture was triggered. On my return to the UK I enrolled into Plumpton College, to pursue a better knowledge of viticulture. During the course I worked for an organic vineyard and winery near Tonbridge Wells.

Teresa Meadows

Growing up on a sheep and beef farm in Dorset gave me an inbuilt passion and appreciation for the agricultural industry.   After studying Geography at university, volunteering, travelling and working around the world, I worked in farm advice roles with an environmental focus on my return. 

Angus Russell

Having been raised on the 400 Ha family owned arable Toft farm in Warwickshire alongside my parents a passion for a career in agriculture was ignited from a young age. I attended Warwick school for boys and left to study a 3 year extended diploma at Hartpury College in Gloucestershire, completing all courses and training available to me.

Heidi Hall

From graduating with a BSc Hons Zoology degree from the University of Leeds in 2011 I joined the commercial nutrition graduate scheme with AB Agri which gave me a broad understanding of applied animal nutrition and feed manufacture. From there I took the role of General Nutritionist with AB Connect (part of AB Agri) and later the role of Project manager for the Alternative Proteins division of AB Agri.

James Standen

I always wanted to be a farmer, my memories of accompanying my grandfather around the farm he managed are engrained in my mind.  Despite his best efforts to persuade me to take up a different career I attended Wye College to study Agriculture which I followed up with an MSc in Agricultural Economics.

Chris Harrap

Having a background in property and design, I took on my estate management role in 2014, working on a mixed use estate (pigs, dairy and arable) in South Yorkshire.  Our Jersey cows supply milk to...

Neil Eastham

I grew up on a Lancashire dairy farm where my family continue to milk 340 pedigree Holsteins cows.  I studied at the University of Liverpool for my undergraduate degree in Veterinary Science and after graduating in 2007 I joined Bishopton Veterinary Group in Ripon, North Yorkshire as a farm animal vet.

Tom Ormesher

My formative years were spent in Kent working summer jobs on various farms. I loved every minute of my degree at Wye College, focussing on environmental science - but always through the lens of agriculture and countryside management.

Chris Rose

I grew up in North Shropshire, a fertile farming region where agriculture was a key business. Living in a small rural village I was never far away from farming and by the time I left home to go to university in Exeter I had worked on most types of agricultural enterprises; from dairy and poultry farms to larger arable farms.

Jonathan Baker

I'm based in London with my wife and daughter but I'm a south-west lad at heart and rarely miss an opportunity to clear my lungs and mind by walking, cycling or relaxing in the countryside.

I...

Sue Evans

I am a Welsh speaking farmer's daughter from Anglesey who spent as many hours as possible outside on the farm as a child where I developed many practical skills such as shearing, de-horning and...