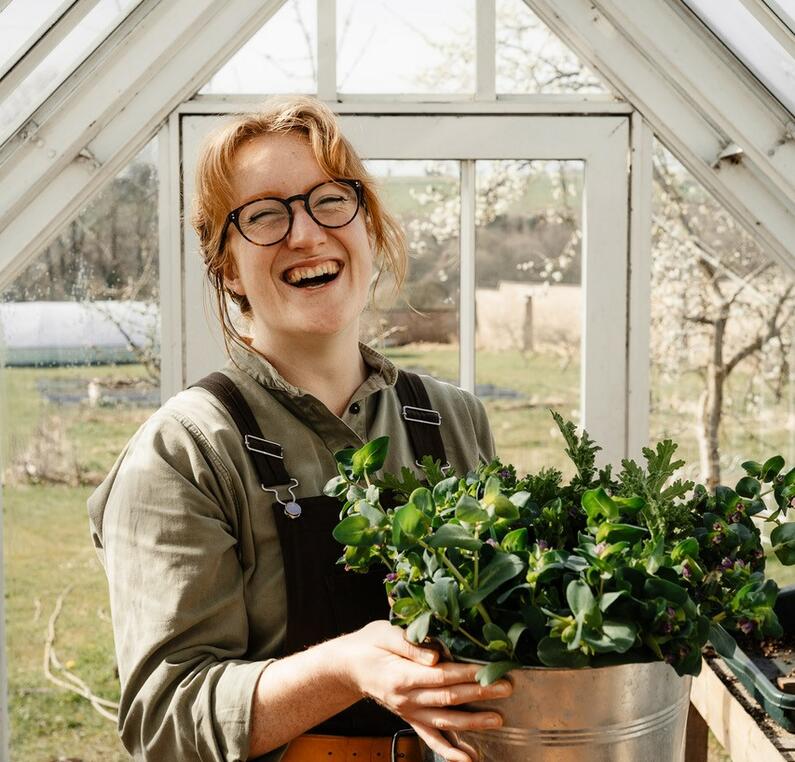 Roisin Taylor
Growing up in County Durham I worked on a rural hill farm from the age of 13 building dry stone walls, moving sheep around and being outside in all weathers. After studying two degrees in politics, international relations and anthropology, I moved home to work in the conservation sector. In 2020, after being furloughed and feeling lost in my desk job, I went to work alongside my mum running a flower farm near Durham and was reminded of how brilliant it was to be outside, taking action, restoring the land and working with flowers. I now run the business in partnership with Mum - Verde Flower Co., lead a youth organisation fighting for action on urgent nature loss in the UK, and spend much of my time learning about how to regeneratively restore this rented land and encouraging others to fight for a nature-rich future. 
Revival and Survival: adapting for a 2-degree warming world within the British Cut Flower Industry
Study Overview
As a British flower farmer seeing the impact of climate change every season, I am on a mission to understand whether the British cut flower industry is prepared for a 2-degree warming world. My aim is to understand what skills, knowledge and climate adaptation implementation our industry is currently utilising, to gain a better picture of our preparedness for the future. I'll engage with British cut flowers growers across all scales to understand how much we know about climate adaptation and how much we're changing about our businesses already. I'll also engage global growers who are changing the way they do things to make their businesses more resilient to the impacts of climate change with the hope to bring that back to UK growers and provide learnings from those on the front line.