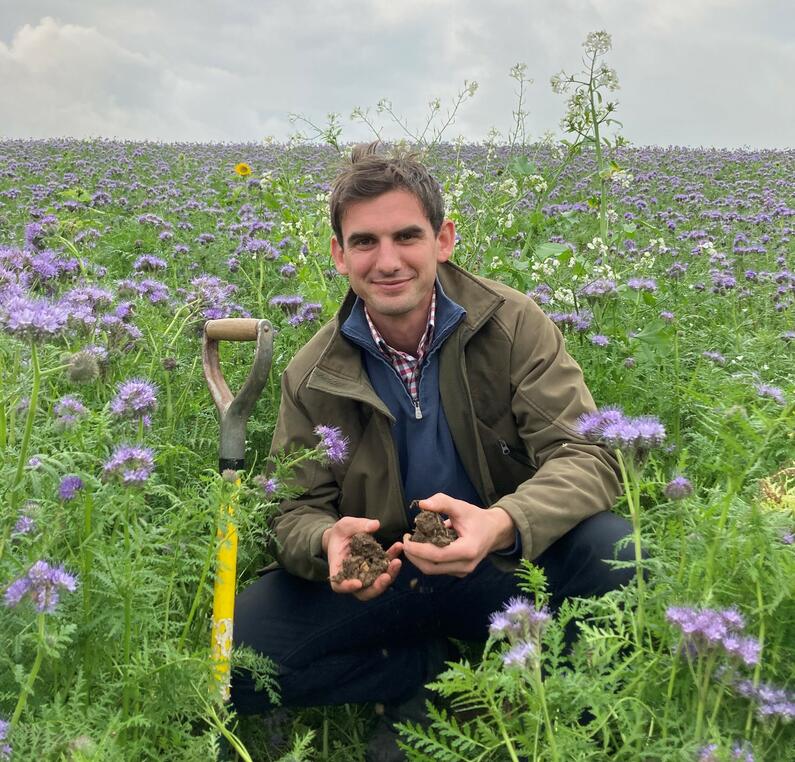 Ben Hunt
Always rooted in agriculture, I grew up in South Dorset milking cows and grain carting. After studying a business degree at Loughborough University, I trained as an agronomist and took up various technical and commercial roles within agriculture. Always passionate about the environmental side of agronomy, I now work alongside farmers to improve drinking water quality.  
How to create a local soil carbon market between farmers and utility companies.
Study Overview
My aim is to undertake a global assessment of soil carbon markets by visiting buyers, sellers, brokers, investors, experts, advocates and sceptics. To help the UK agriculture and utilities sectors best understand how they can work together to deliver their net zero commitments. At the same time leaving a legacy of improved farm resilience to climate change, and improved water quality. I'm looking for the win-wins!