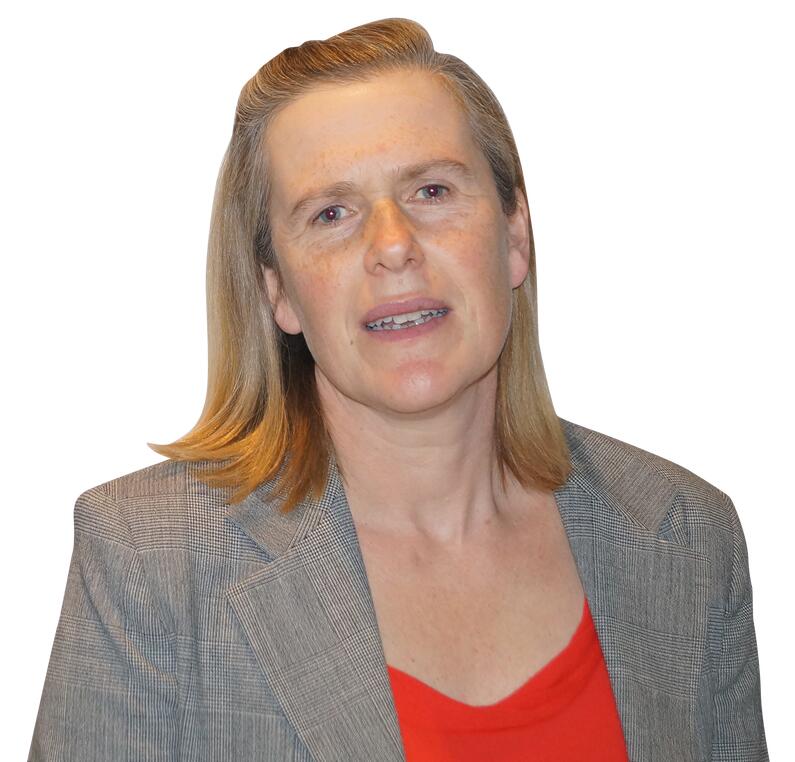 Sue Evans
I am a Welsh speaking farmer's daughter from Anglesey who spent as many hours as possible outside on the farm as a child where I developed many practical skills such as shearing, de-horning and gaining my 360 excavator operator's licence.
I did a degree in Rural Enterprise and Land Management at Harper Adams before going on to become a Chartered Surveyor working in Estate management.  I then left the UK for nearly 18 months travelling & visiting different cultures and doing practical farming jobs.  
Shortly after my return I set up my own company and trained as a Mediator with the Chartered Institute of Arbitrators.  As well as continuing in estate management I worked in lobbying and then did a sabbatical for 2 years as Senior Adviser to the Natural Resources Management team in Welsh Government. 
I am passionate about farming and the need for policy and regulation to be informed by the people working in the industry.  I've recently set up Am Gymru Ltd with another Nuffield Scholar, Catherine Hughes in order to work on our vision to develop a thriving rural Wales. 
I am supported at home by Mark and our two sons - still at primary school- who are passionate about farming and the freedoms living & working in the countryside brings.  
Outside of work I still enjoy farming and doing other activities such as running which all the family can take an active part in.
I feel very fortunate to have been awarded a Nuffield Scholarship made possible for me by my sponsor at the John Oldacre Foundation.
Study Overview
Individual farmers can and sometimes do influence policy and regulation all over the world. If we as farmers and our supporting organisations do not present solutions, others will - as has happened in the Netherlands where the Phosphate Reduction Plan has imposed a forced reduction in livestock numbers on dairy farms.
Good regulation makes it easier for people to do the right thing. The best policy and regulation outcomes are produced when Government works closely with those on the ground who will be most affected by the regulation as well as taking into account academic research.
The realities and complexity of our farming systems and the effect they have on the surrounding countryside and nature means that farmers should not try and oversimplify the messages to government by presenting one solution: they should present more complex and location specific solutions which will require more adaptable policy and regulation. There needs to be a recognition that different language is used by the different groups involved in policy making. There is often misunderstanding so this must be recognised by every group when communicating between farmers, government officials and academics.
A willingness to change is needed by everyone involved in discussions creating more effective policy and regulation. This means not just that farmers need to change but that government needs to engage with famers in a different way and be willing to change its processes in engaging with those whose lives will be most affected by the altered policy and regulation. Academic institutions also need to change their approach and deliver science which can be applied on the ground.
It is therefore, of paramount importance that farmers engage with the public, politicians and the government in a positive and proactive way. We need to engage through charismatic leaders and great speakers from all walks of life who will support farmers. We must provide them with positive messages, innovative approaches and solutions so that from their positions of influence they are promoting the best policy and regulation to create a sustainable future for the next generation of farmers to come -just as William Morris still succeeds to influence change after his death through the legacy which he created with his Nuffield Trusts