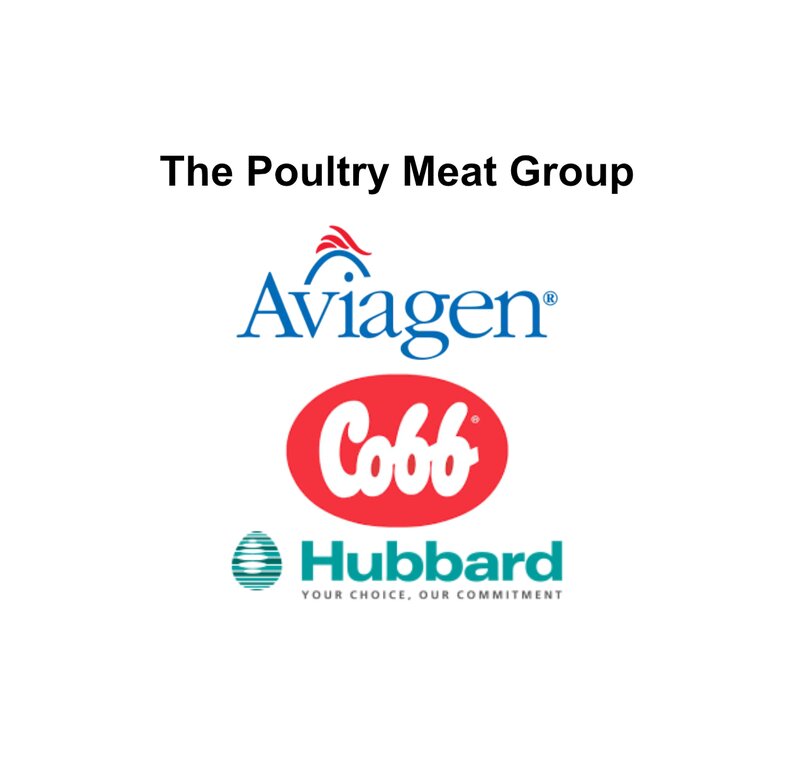 The Poultry Meat Group
Avaigen
Aviagen Broiler Breeders supplies day-old grandparent and parent stock chicks to customers in 130 countries worldwide.
Aviagen also offers specialty breeding stock aimed to give customers flexibility in their product choice and meet specific market requirements. The Rowan Range® brand of specialty birds, with variable coloring depending on female choice, currently only available in Europe, meets the needs of selected niche or emerging markets, including the slower-growing, free-range, and organic segments. The Yield Plus male is the first available product in the Specialty Male portfolio from Aviagen and is intended to produce an end product with significantly more breast meat yield.
Aviagen's successful and well-established genetic selection program consistently promotes continuous improvements in robustness and overall health while providing the birds with the highest quality care and welfare standards.
Cobb Europe
Cobb Europe are a global company serving their customers through the use of innovative research and technology to make protein healthy and affordable worldwide.
They are a poultry research company engaged in the development, production, and sale of broiler breeding stock. They are committed to providing progress, and quality in their products. They will maintain the highest level of ethical standards and integrity in their relationships with Team Members, customers, suppliers, and communities.
Cobb Europe are committed to long term research and development, the responsible use of technology, and investment in their people and customer service. They are committed to the well-being of the animals in their care, as well as to the effort of enhancing their well-being for the future.
https://www.linkedin.com/company/cobb-europe-ltd
https://twitter.com/cobbvantress
https://www.facebook.com/cobbvantressinc
Hubbard - Poultry Meat Group
Since 1921 Hubbard has been a worldwide reference for broiler breeding stock. Their company supplies day-old grandparent and parent stock chicks all over the world in order to produce chicken meat. Research & Development is core business and the continuous investments in new available technologies have proven to be key to their success.
Hubbard have genetic programs designed and dedicated to meet the growing challenges of our civilization by providing efficient, healthy and tasty chicken meat for the world's growing population. Their slogan "Less Feed, More Meat" highlights and summarizes one of the main goals of our company.
https://www.hubbardbreeders.com
Scholars Sponsored
Only most recent are listed.
George Roach

I grew up in a farming family in North Yorkshire and studied Rural Enterprise and Land Management at Harper Adams. After graduating, I worked as Surveyor, getting Chartered in 2017 before returning to...

Daniel Roberts

I am 35 years old and live in Oxfordshire with my wife Gemma and my three daughters Molly, Madilyn and Betsy. Although not from a farming background I knew from an early age that agriculture would be...