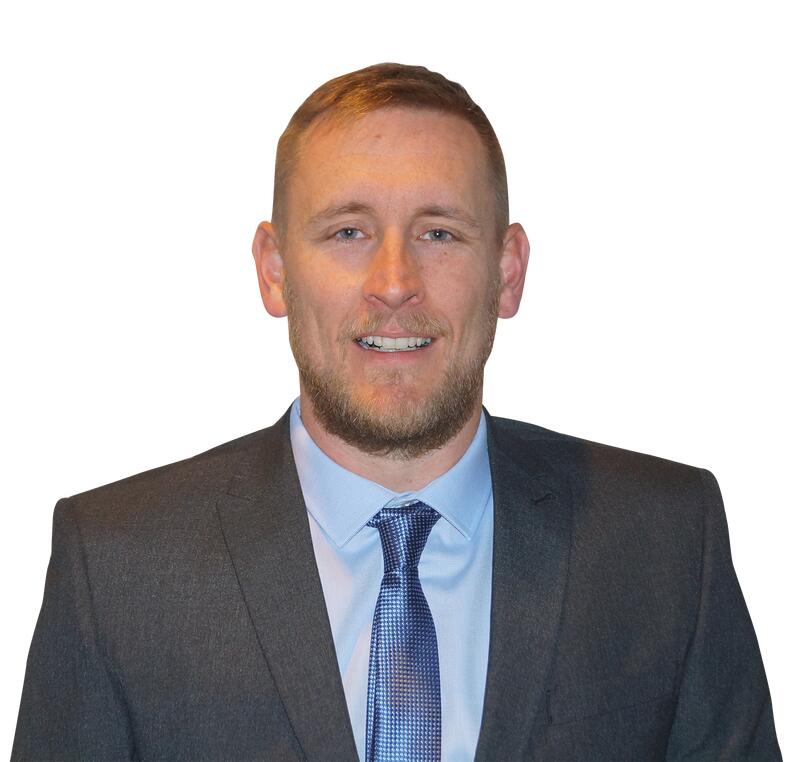 Daniel Roberts
I am 35 years old and live in Oxfordshire with my wife Gemma and my three daughters Molly, Madilyn and Betsy. Although not from a farming background I knew from an early age that agriculture would be my chosen profession. After leaving school I spent a year at Moulton College studying agriculture before joining Faccenda Foods in 2001 to begin my career in the broiler sector of the UK poultry industry. In 2006 I moved to Staffordshire and spent six years working for Wootton Organic growing a variety of poultry before returning to Faccenda Foods in 2012, yes they had me back!
To progress I had to challenge myself and this came in the form of my current role as Area Manager for a group of company owned broiler farms. The area I am responsible for encompasses 4 million broiler chickens and over 40 employees. I have recently completed a Post Graduate Certificate in Poultry Business Management at Harper Adams and an Institute of Leadership Management Course.
Outside of work I do my best to keep fit; this included a 500 mile charity bike ride in June alongside a group of budding cyclists from the UK poultry industry. I enjoy playing and watching rugby and of course spending time with my family. I also volunteer for a charity called Contact the Elderly, an invaluable outreach for older people.
I am delighted to be sponsored by The Worshipful Company of Farmers and Savills with The Poultry Group: Aviagen, Cobb Europe and Hubbard. I would also like to thank everyone at Faccenda Foods for their continued support.
Study Overview
Avian Influenza (AI) has wreaked havoc across the globe in the past two decades in both human and animal health arenas, and the United Kingdom will not be not immune. How damaging that will be to both British citizens and industry will depend on tough decisions being made and the willingness of the UK Government, poultry industry and health officials to face the reality that AI poses a significant threat.
Today, the virus has developed the ability to mutate at an alarming rate, spreading from wild migratory birds to commercial poultry and, more alarmingly, to humans. The global cost of dealing with AI outbreaks has run into the billions (GBP), with loss of trade a key contributor.
To date the UK has swiftly isolated and stamped out the small number of outbreaks experienced but it is not a case of if, but when, 'the big one' arrives on our shores.
While the initial aim of this study was to seek out successful risk reduction strategies it was the disconnect between human and industry planning that became particularly obvious. Accordingly, studies focussed on countries that had experienced AI in different forms.
The Netherlands has experienced sporadic outbreaks in recent years and is heavily reliant on its poultry export trade, but at what cost?
The USA has also experienced sporadic outbreaks and in 2015 they lost over fifty million chickens and turkeys, the worst animal health disaster in USA history.
Hong Kong is in the AI 'hot zone' of East/South East Asia and has experienced AI outbreaks in both humans and poultry. New Zealand, perceived as a bio-secure country with no AI outbreaks, has been touted as a safe supply chain base for poultry trade into the Asian market.
The pandemic threat that AI poses cannot be dismissed. East/South East Asia will continue to be at higher risk of human infection due to its cultural and culinary traditions and educating these communities will be key.
Whilst biosecurity can mitigate the risk, the size and increasing number of factory farms will achieve the opposite. Hard questions need to be asked in the UK about the location of new farms. How much further we grow the industry against the threat to citizen's health must also be addressed by Government, industry and health officials.
Internationally, the World Organisation for Animal Health (OIE) needs to deliver consistency. Too many countries use their rules subjectively. A review is needed for the notification of wild birds and backyard flock sizes. Further support for regionalisation and compartmentalisation will ensure safe trade can continue during an AI outbreak.
In conclusion, in the UK rapid expansion on the back of accelerated demand for cheap protein is increasing the risk of a substantial AI outbreak that we are under-prepared for.
Tough questions need to be asked as to how we balance intensification versus AI risk versus human health. None of those factors exist on their own and need to be considered in a wider future strategy that protects both citizens and humans.