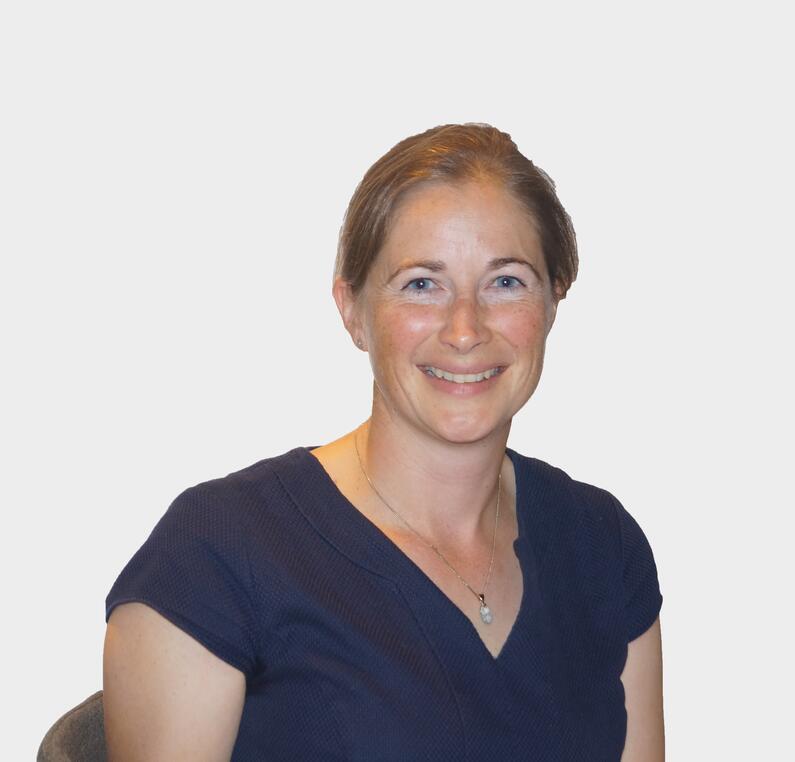 Vicky Robinson
Growing up on an arable farm in Oxfordshire (now run by my brother and father) I loved farming but also had a passion for horses. I found a degree that combined both of these, the International Agriculture and Equine Business Management degree at what is now the Royal Agricultural University.
After graduating I decided to focus on agriculture.   I could see the importance of conservation in the farming industry and this coupled with a realisation of how little I knew about wildlife made me determined to work in this area. After a short period at the Environment Agency I landed my dream job working on agri-environment schemes for the Farming and Rural Conservation Agency. A number of name changes and reorganisations later I now work for Natural England.
Having spent 14 years on farms in Buckinghamshire and Oxfordshire negotiating and supporting farmers with their agri-environment agreements it was time to step away and into a national role. My current job is jointly project managing a pilot looking at an alternative approach to agri-environment: Payment by Results. Currently EU funded, Defra announced a continuation of this pilot for a further two years as part of the Tests and Trials work for the Environmental Land Management scheme. Being involved with the pilot and getting to work with a group of inspiring farmers has been truly rewarding.
I am married to a vet with two children (8 and 12) so spare time is limited. I love gardening, walking and generally being outside. I am also a trustee of an environmental charity: Wild Oxfordshire which encourages collaborative working between environmental organisations in the county. Recently I have become involved in managing a field which will be used by the local school to learn about farming and wildlife.
Having completed the Worshipful Company of Farmers Challenge of Rural Leadership course in 2018 I set my sights on a Nuffield Farming Scholarship. Being awarded one is a dream come true and I am extremely grateful to the generosity of my sponsors the Central Region Farmers Trust and the Nuffield Farming Scholarships Trust for this amazing opportunity.
Study Overview
Change is constant, but at this moment the pace and breadth in agriculture is unprecedented. With the biggest change in domestic policy in the UK since the Second World War combined with extreme weather events, trade agreements and global pandemics farming can seem very daunting. As individuals we have to take control and drive our own destiny without waiting to be told. Encouraging curiosity to seek knowledge is vital whilst being open minded and aware of one's own biases and filters.
Having the confidence to identify strengths and weaknesses under pressure is not easy. Building capacity, capability and social capital to enable resilience needs to happen; farmer to farmer knowledge exchange plays an important part in this.
Information and data provide the building blocks for knowledge. The knowledge created through personal experience; tacit knowledge, is often undervalued by people who possess it but, unless it is shared it will be lost. Knowledge exchange is a two-way process and we can choose whether to use our knowledge for our own benefit or share it for the wider benefit of the industry.
There are a variety of ways in which farmers share knowledge which have evolved with the introduction of social media. Social bonds formed through small groups can be the most effective in creating trusting relationships to drive change and enable what could be deemed sensitive subjects to be discussed. Larger groups and online sharing also provide opportunities if there is trust. Trusted relationships not just between farmers but throughout the wider network are crucial; farmers are part of the knowledge exchange landscape.
Knowledge exchange goes wider than technical topics; it creates interactions vital for mental health, particularly during the uncertainty of change. Getting people off farms to a local group or simply connecting with another farmer to share 'what's keeping you up at night' is essential to prevent isolation and build mental resilience. You need to be 'optimistic to learn something new'.
Farmers automatically have a connection with other farmers, 'it's the messenger not the message' which facilities the exchange of knowledge. The memorable examples I saw always had people at the heart who were generous in their sharing, had seized an opportunity and made it happen.
Creating the right environment so that people feel comfortable is often on farm providing the opportunity to 'kick the dirt' and 'seeing is believing'. Facilitators are important to manage group dynamics and draw out knowledge; the answer is often in the room. A balance needs to be struck between comfort and disruption; bringing different sectors together can assist this. The challenges of today are cross sectoral; the industry needs to move away from a sectoral focus to address these.
People are complex and trying to apply logic or model how people will react to a particular situation is fraught with difficulties, as has been experienced with Covid-19. We must recognise we hold the future in our hands and seek the knowledge we need to realise our ambitions.