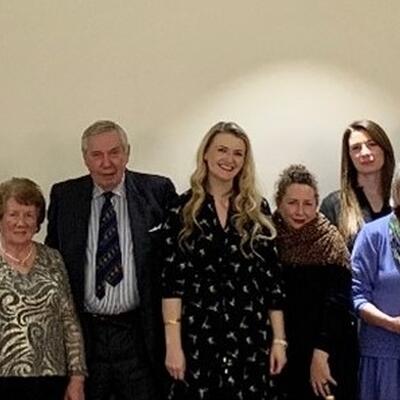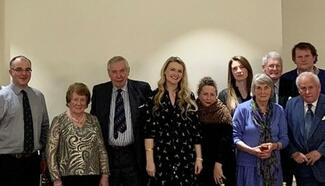 With preparations well under way for the 2018 Nuffield Conference in Glasgow, the last year has been extremely busy for the Scottish group.
Our first event was on the banks of Loch Tay at the Kenmore hotel for our annual social evening and gathering. Distance has always been a challenge when organising Nuffield meetings in Scotland and even though Perthshire is pretty central, the furthest travelled still had a four hour journey. Even so, this was well attended and brought some old faces back into the fold, which is really the main idea. Inevitably, discussions turned to the upcoming Conference and many good ideas were aired. The Radisson Blu has been selected for its accessibility and is right next to Central Station in the heart of Glasgow.
Our reception at the Highland Show was another huge success with many prospective scholars attending. Out of all the events I have attended on the Tesco stand over the years, I would say this was one of the best and certainly had a fantastic buzz about it. It was good to have Mike and Poey there which just added to the occasion. Tesco were again fantastic hosts and had a number of their Future Farmers telling us about the programme that connects young people to their markets. I am sure we will see some of these young people in front of a Nuffield panel soon. The stand is in one of the prime positions at the Highland Show and, unfortunately, with all of their commitments Tesco have decided that it needs their space for other projects. I really have to thank them for hosting us and the excellent hospitality over the years and I am sure they will put their stand to good use.
Heather Wildman and I are both stepping down as Secretary and Chair of the Scottish Region Group after the Annual Conference. We have both had a great time and lots of fun organising events over the last few years and I am sure my successor, Jim Shanks, will enjoy the role just as much.
So, looking forward to the Annual Conference, I am sure we will be able to tempt you with some fantastic Scottish food and maybe a wee dram. But most importantly of all, we'll definitely have some craic.
Robert Parker
Scottish Region Chairman