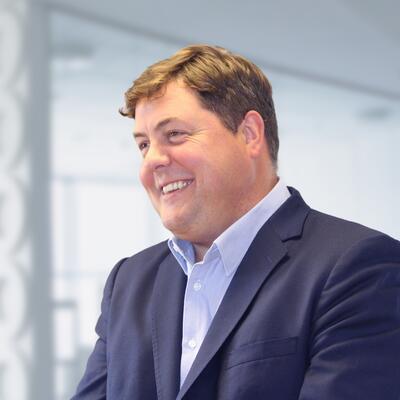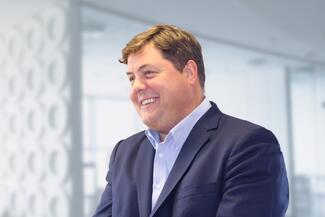 RICHARD COUNSELL NSch 2016
In 2015 I was working in Chicago. I'd spent the last 15 years working in the software industry and my 40th birthday was rapidly approaching. As a farmer's son from Somerset, I was increasingly keen to get back involved in an industry I cared deeply about.
That year, two important events happened that unknown to me at the time would change my professional life forever. Firstly, the severe milk price crisis that I was following closely and secondly, it was when I first read about Nuffield Farming Scholarships in the Farmers Weekly.
Living and working in Chicago, the original home of price risk management, made me question why the current 'hedging' tools seemed designed for sophisticated speculators, but didn't seem suitable for the vast majority of farmers I knew who would simply like to reduce the risk of volatile prices.
After being accepted for a 'Nuffield' to study how to simplify price risk management, I set off for 18 months of study to see how other countries managed the risk and to ask simply, 'what would we build now if we could start with a blank bit of paper?'
The connections and doors that my scholarship opened still amazes me to this day. It led directly to being introduced to a Professor at Harvard and eventually to both Liverpool and Lisbon Universities who are still working alongside me today
What followed was one of the most thrilling periods of my life, as we systemically worked through ideas, (some better than others!) to redesign price risk management for farming and food businesses.
As my report and presentation started to loom large, we eventually had the outline of a totally new platform that could use third-party price indexes to create a simple insurance solution.
These indexes, familiar to farmers around the world, from the likes of AHDB, Bord Bia and MLA meant we could make the premiums affordable by offering insurance based solely on the local index, rather than the risk for each individual farm. This reduces costs and makes it simpler to understand, but also makes the claims process automatic as it's purely based on the index price itself.
The next stage after presenting my findings in Bristol was to try and turn it into a reality that could help farmers manage this risk. This was quite a challenge, as it involved creating a regulated insurance business that could operate in multiple countries with Lloyd's of London. We received incredible support from over 20 UK farmers, (many fellow scholar's) as well as Syngenta and the Canadian Pension Board to make it happen.
In March 2018 Lloyd's of London accepted Stable as a Coverholder, which meant the business, now called Stable, could begin helping UK dairy, livestock and arable farmers.
We started with 12 UK indexes, but just 9 months later we now have 3000 indexes in over 40 countries so we can help farmers and food companies in every corner of the world.
We're now a team of 30 people and based under The Farmers Club in Whitehall where I first arrived from Somerset, to start my Pre CSC. It feels somehow fitting to be based right where this adventure started and remind myself of just how fortunate I was to find out about Nuffield and all that it had to offer
I will never forget the sense of confidence my scholarship instilled in me to give it a go and the generous help from so many people and businesses who helped and advised while we gradually found our feet. We're only just getting started, but I hope a little of our story might inspire other potential scholars imagine what's possible and grab the opportunity with both hands.