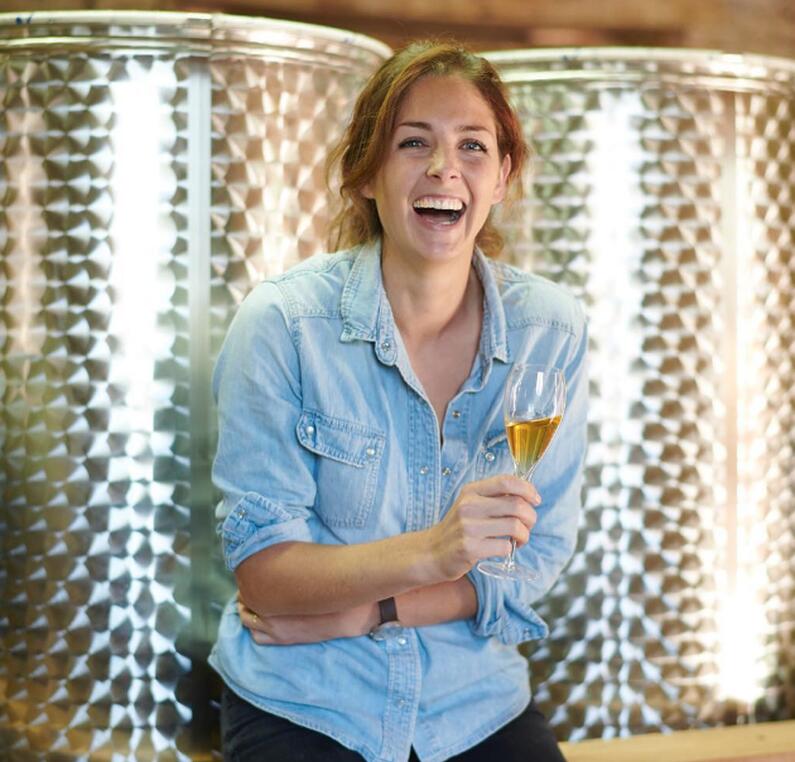 Polly Hilton
In 2015, whilst studying for a Masters in Sustainable & Efficient Food Production, I Founded Find & Foster Fine Ciders to help safeguard the future of traditional orchards in Devon.
Since then I have been working with farmers to breathe life back into moribund traditional orchards on their farms; to prevent further decline and the extinction of important local apple varieties. Along with my husband Mat we use our small flock of Shropshire sheep to help create balanced, biodiverse orchard ecosystems that thrive with wildlife and require minimal human intervention to maintain. We turn the fruit that was otherwise going to waste in to world class, natural ciders and perries that reveal the quality potential of the orchards we foster.
I strive to communicate the value of orchards in terms of the fine ciders they have the potential to produce, the important habitats they provide for diverse species and the carbon they sequester.
Elevating the value of, pride in, and respect for British Fine Cider
Study Overview
Vast swathes of both large commercial and small traditional orchards are being grubbed up because it is not affordable to keep them. However, a growing number of fine cider makers are proving it is possible to add considerable value to the fruit growing in these orchards through the production of fine cider - an industry that has been experiencing significant but relatively slow growth over the last ten years. I will be looking at both how we can improve the overall quality of fine cider produced in the UK as well as how we can better communicate the quality and green credentials of what we are producing to inspire more consumers to value the fruit growing in our orchards and buy and support the fine cider industry.