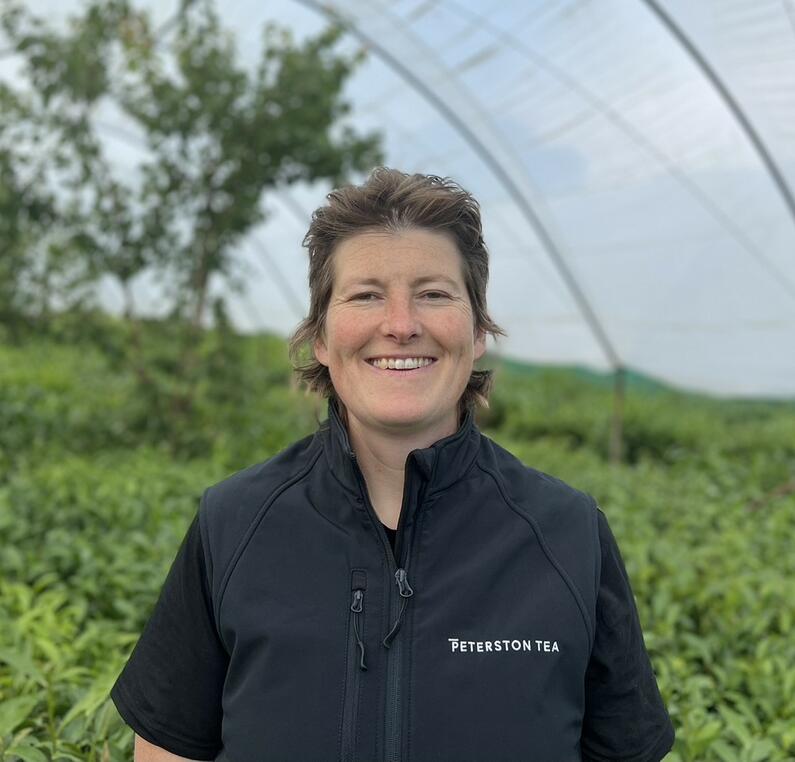 Lucy George
I returned to my roots in South Wales to run the family farm a year or so after completing a BSc Business Management (Agri-Food) at RAU.  The farm had always focused on soft fruit and ice cream production but I started diversifying into organic tea production in 2015 and haven't looked back.  
Unique in our regenerative approach to tea production in the UK, our award winning Welsh single estate teas are now sold around the world and in addition I have established a rapidly developing premium kombucha business.

Thank you to the Royal Welsh Agricultural Society (RWAS) for their sponsorship.  Without their generous support for this subject my Nuffield journey would not be possible.  
Tea cultivation within agroecology - the development of a high value opportunity for UK farms.
Study Overview
As a high value niche crop in the UK I really believe that tea has enormous potential.  Low consumer awareness of European speciality tea together with high labour and processing costs make for a very hard market in which to establish large scale production.  During my Nuffield study I will be researching the viability for farms and community schemes to incorporate tea as part of their product matrix.  I am hoping to further identify the diverse range of ecological and social benefits that this crop offers and the ways in which it can contribute towards biodiversity, economic viability, business resilience and social inclusion.