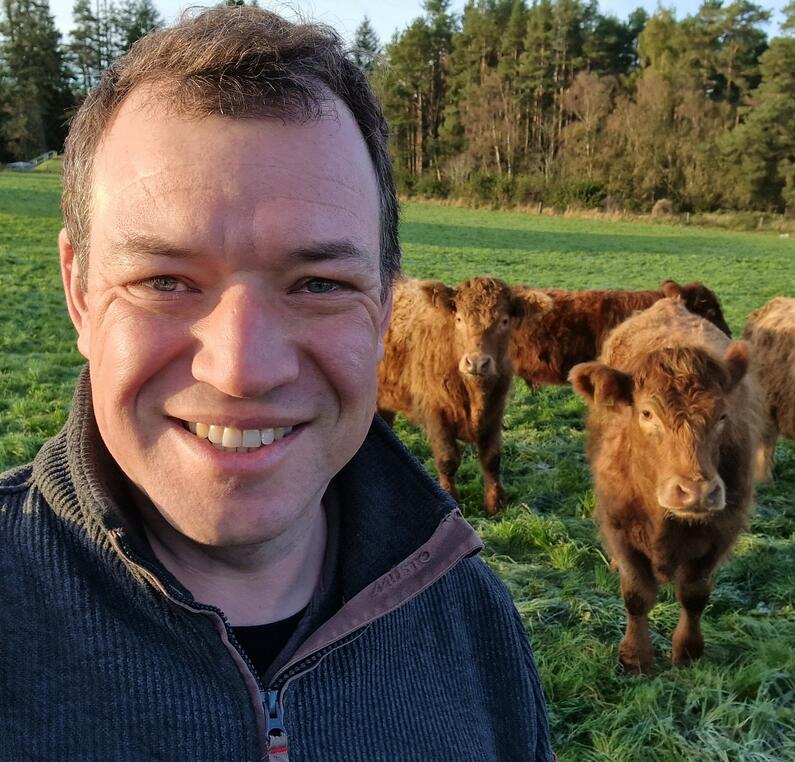 Jock Gibson
A failed building services engineer to trade, I now farm beef and sheep in partnership with my wife.  The farm consists of Highland and Shorthorn Cattle and a micro flock of Herdwick sheep with the majority of our fat stock sold through our family owned butchers shop in Forres. We are pasture for life certified and endeavour to farm with nature.
Enhanced Meat Eating Quality from 100% Pasture and Forage Systems
Study Overview
There are many proponents of a 100% grass and forage beef system and the perceived benefits that this has whether it is environmental, welfare or the nutritional benefit of the end product. Whilst the end product can consistently fulfil many quality markers, it is sometimes less successful on eating quality characteristics, arguably the most important of all. With my study I aim to fully understand the effects of animal diet and nutrition on meat eating quality and to establish the key principles in profitable systems delivering good meat eating quality outcomes. I also aim to explore the link between red meat consumption and personal well-being.