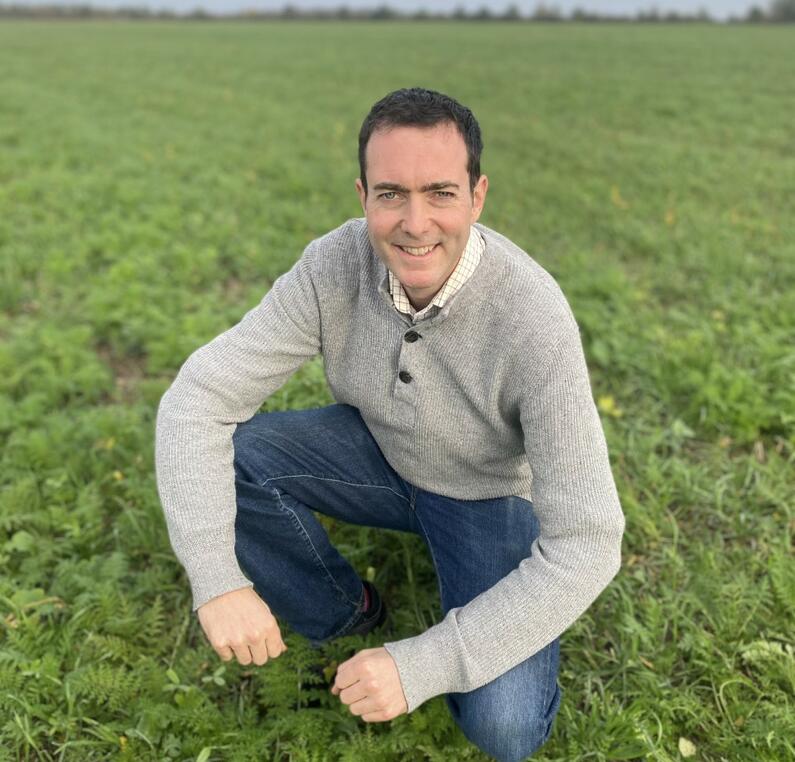 Tom Pearson
For the past seven years I have been running our family arable farm in Cambridgeshire, transitioning to regenerative practices over the past five years. We recently started hosting a market garden and offering on-farm school visits. We are looking to start processing and selling some of our arable products locally. I am also a medical doctor, with a Masters in Public Health, and have been practicing medicine in hospitals, primary care and public health settings since 2001, both in the UK and abroad. I have first-hand experience of working with patients and families struggling with diet-related chronic disease, and the barriers they face to overcome these or avoid them in the first place. I am fortunate to understand the language of both agriculture and health. I want to make a significant contribution to bridging the gap between agriculture and health in the UK.
What can farmers do to make a positive impact on the health of their local community?
Study Overview
Equitable access to quality nutritious food, as well as a lack of understanding of its role in a healthy lifestyle, and a lack of confidence in preparing and eating it, provides a significant barrier to people in improving their health and avoiding chronic diseases such as diabetes and obesity. As a regenerative arable farmer, hosting a market garden, I can see the value of opening the farm to local residents, encouraging interaction and education. How should I go about doing this? What impact could I make on the health of the people who live near me? Could I help build confidence to change diets? Could it bring a sense of wellbeing and focus to improve both physical and mental health? What if many farmers and growers in locations across the UK could provide a grassroots public service: equitably delivering local nutritious food with complementary education and confidence building to really change diets and health? Has this been achieved elsewhere in the world and what steps did it take to get there? Who was involved? What value was placed on this service, and did it contribute to the profitability of the farm business? What, if any, measurements of impact to local public health were taken? What other initiatives involving farmers and growers have been successful in positively impacting health?
This study will be looking for farmers and growers who not only grow and supply nutritious food locally, but also have imaginative and successful engagement with their customers and communities, and perhaps local government or non-governmental organisations. They will be achieving more equitable access to their produce and ultimately an improvement in food habits, and perhaps even data on changes in the community's health outcomes. I'm interested in what they are growing, how they are providing equitable access to their produce, what engagement works and what health effects this can achieve, and what policies and support have helped this happen. This might lead to not only find farmers and growers' pioneering work, but also see an insight into the role of health and education providers, local and central government, non-governmental organisations, and even less obvious connections such as housing developers. Thank you to NFU Mutual Charitable Trust for their kind sponsorship: giving me the opportunity to explore some of these examples from around the world and bring them back to the UK to hopefully benefit both British Agriculture and British Health.