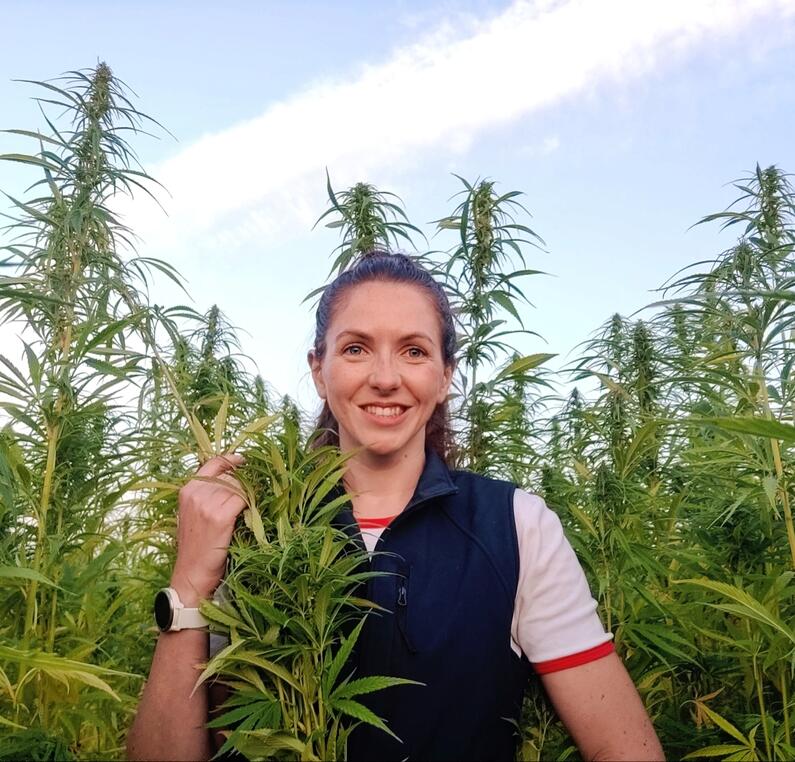 Camilla Hayselden-Ashby
I grew up on my family's 350ha mixed farm in Kent. For the last 4 years I have split my time between my role as Head of Product at an agri-tech startup 4 days a week and one day working on the farm. Prior to this I did my undergraduate degree in Philosophy and Economics at LSE, before working in advertising and then doing a Graduate Diploma in Agriculture at the RAU.
Hemp: how can UK farmers take advantage of this profitable, sustainable crop?
Study Overview
My experience of starting to grow hemp on my family's farm inspired me to apply for a Nuffield Scholarship. Hemp has huge potential, with applications in sectors as diverse as medicine, construction, textiles and bioplastics, but UK farmers are struggling to grow it due to lack of growing expertise and processing facilities as well as licensing restrictions. My study will cover how we can build a thriving hemp industry in this country through following international best practice and how regulations could support this. I would like to thank the NFU Mutual Charitable Trust for their sponsorship of my Nuffield Scholarship, which will be invaluable in supporting the growth of the hemp industry, and my own business and personal development.