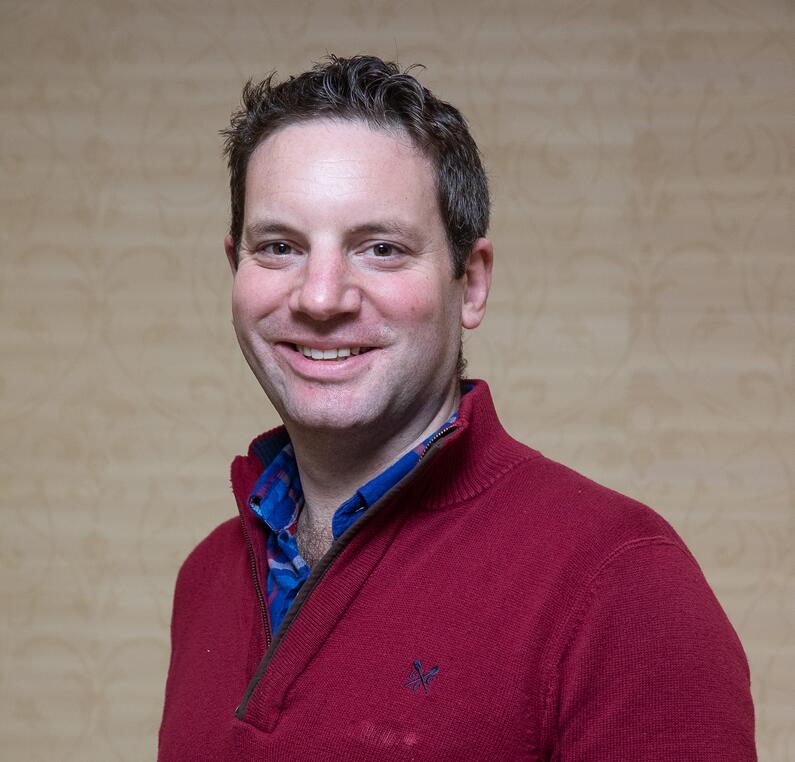 Sam Steggles
My passion for agriculture can be attributed to my Grandfather who was one of the first to import Simmental cattle to the UK. Having studied at Writtle College and then Harper Adams, I worked for a number of years for Newquip/Big Dutchman where I gained a valuable insight into innovation and customer service within the UK poultry sector. I always knew I wanted to make my own mark on the agri-business world, and ten years ago I spotted a gap in the market and returned from a Cumbrian holiday with 10 goats; the start of my business, Fielding Cottage.
From renting a redundant dairy unit, building a milking parlour and making cheese in a portacabin whilst working full time for Big Dutchman, to today's purpose built cheese factory and dedicated team making cheese which can be found in supermarkets, airlines and national restaurant chains, it has been quite a journey!  My wife, Caroline, and I, live in Norfolk with our two fantastic children, William (10) and Polly (8). When I am not working I enjoy shooting, sport, particularly rugby, skiing and cooking to relax.  I cannot wait to begin the next chapter of my journey, my Nuffield adventure, where I hope to learn from others how they have achieved sustainable growth without losing the integrity of their brand and I would like to sincerely thank the NFU Mutual Charitable Trust for giving me the opportunity to do so.
I would also like to thank my supportive family and friends along with my fantastic, hard-working dedicated team of staff for their encouragement and continued support.
The journey to maturity - Navigating sustainable food business growth
Study Overview
Over the past ten years I have seen first hand the growth of my own business Fielding Cottage, from producing cheese in my kitchen, to production predictions of over 100 tonnes in the coming years. I will be the first person to say this growth was not without its challenges.  
Therefore, I wish to study and investigate how other food manufacturers have manged their growth, with an empathises on people, how they have recruited, retained and motivated these people, whilst also maintaining customer relationship and production in a sustainable manner. In order to do this, I wish to visit businesses in areas of the world, who have recently experienced exponential growth in their food industry, including Australia, New Zealand, South Africa and China.
I hope that my findings will enable me to move forward with my business in a sustainable fashion whilst keeping good people enthused. I also wish to offer my findings to the wider food industry within the UK, enabling mentoring and guidance, at a time that ourselves face great opportunity and challenges as we break away from the EU.