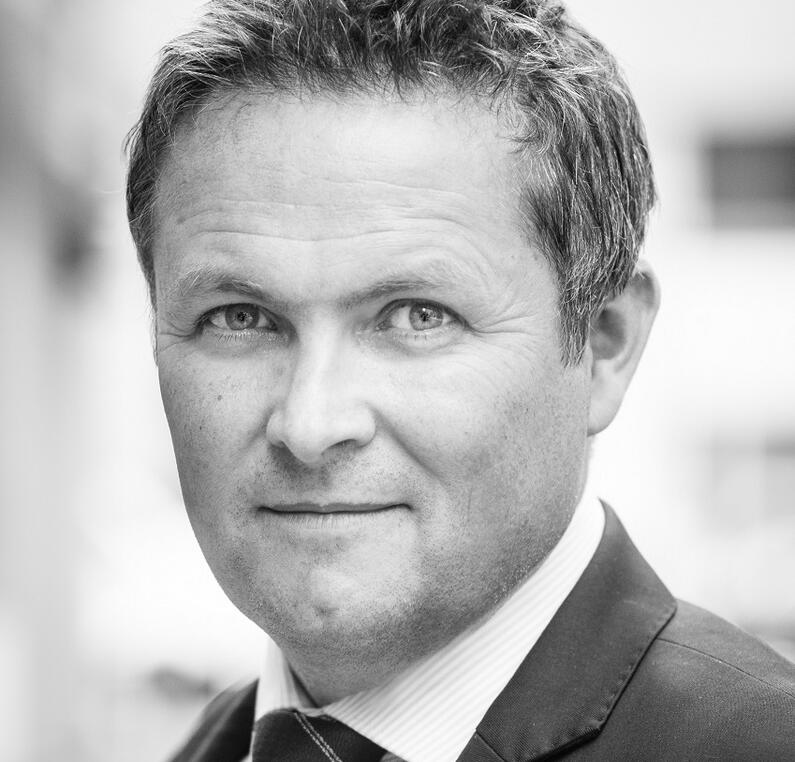 Peter Craven
I am proud to be a 4th generation farmer in Lincolnshire.  My Great Grandfather started the family business with a flour mill and each generation has changed and improved the role and size of the business.  Today, I farm with my brother specialising in potato and daffodil production.  We also grow wheat, sugar beet and vining peas as well as letting some land for brassica and carrot production. My brother and I both have children and we hope to give the same opportunity that we were offered by our father, to any family member that wishes, to join the family business. 
Family businesses have massive strengths with which I hope to capitalise on.  I wish to understand how family businesses can achieve greatness over many generations and how they plan to manage their futures. Since I returned from University, our potato enterprise has increased to include long term potato storage, supplying supermarkets for approximately 10 months of the year.  More recently, we have introduced a packing line to supply potatoes for the chip shop market. We are a member of LEAF (Linking Environment and Farming) and have had 20 years in the Higher Level Environmental Stewardship scheme.  Farming progressively with technology, in harmony with the environment, is something that I am passionate about.  I strongly believe this is the only sustainable way forward for farming into the future.  We focus on creating a sustainable habitat for birds on the farm including, two water storage reservoirs which we manage as conservation areas, primarily for wildfowl.  I enjoy photographing wildlife and the surrounding countryside in which we live and work. My first full time employment was with Vecon, in Tasmania prior to studying a BSc Hons Agri Business Management at Wye College in Kent, before returning home to the family business.  In my spare time, I have served on Boston Borough Council for four years, as well as serving on our local Parish Council for 15 years, of which I am currently Chairman.  I am a member of Millenium Farmers which is a forward looking group of farmers, sharing and gaining both knowledge and expertise. I completed the Advanced Course in Agri Business Management at the Royal Agricultural College,  Cirencester in 2018.  This course is managed by the Worshipful Company of Farmers, to which I am extremely grateful for energising a passion in me and a thirst to achieve more, within my farming business, for me personally and also to help others. In June 2019, I was clothed as a member of the Worshipful Company of Farmers and given the Freedom of the City of London. I have recently been appointed a member of the NFU potato Forum and I am currently participating in an NFU Ambassadors course. My wife, Hazel, and I met whilst studying at Wye College and we have been married since 2001.  We have two children, two dogs and a giant African tortoise.
I am delighted to be a 2020 Nuffield Scholar and thank the Nuffield Farming Scholarship Trust and my sponsor Martin Thatcher (Thatchers Cider) for this incredible opportunity. 
How to progress a farming business from 'Good' to 'Great'
Study Overview
97% of UK farming businesses are family businesses.
The family aspect within a business can often cause timeless problems relevant to many farming businesses, one generation after the next dealing with problems of succession, lack of communication, trust and change.  Farming businesses also have generational, family dynamics and educational problems all contributing to the success or failure of a business.
I wish to identify great family businesses and define what it is that makes them great.  What does 'Great' really mean to a family business and how do they continue to progress.  I will identify the problems that the best family businesses have overcome in order to make the leap from 'Good' to 'Great'.  What solutions can achieve greatness?
I intend to focus purely on the very best family businesses around the world, within agriculture but, also within fashion, manufacturing and construction industries.  I want to understand the recipe required to make the transition from 'Good' to 'Great' and share the ingredients required for family business success.