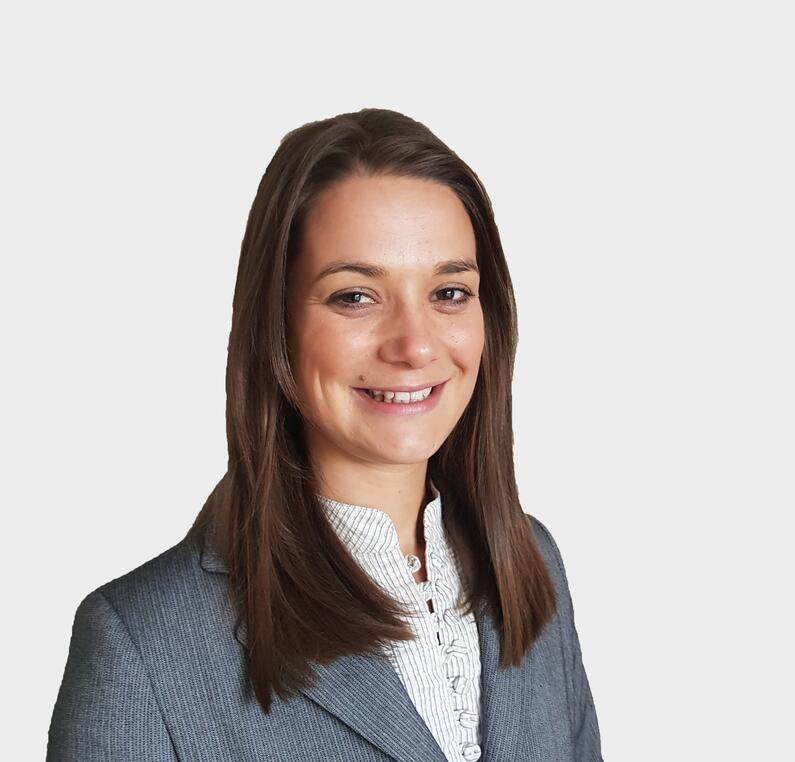 Sarah Pick
I grew up on a beef farm in North Yorkshire and from a young age I developed a strong interest in the agricultural industry. After graduating with a BSc in Animal Science I joined a retail graduate scheme which gave me a great insight into the sector and the importance of farmers producing a consistent product. I worked within retail for two years before my farming routes called me back. I then went to study for an MSc in Sustainable Agriculture at Harper Adams University whilst working for Rural Business Research, carrying out the Farm Business Survey.
In 2015 I joined the Agriculture and Horticulture Development Board (AHDB), working as a beef scientist. This role involved managing a number of research projects as well as disseminating findings and answering technical queries. AHDB is a statutory levy board and is funded by farmers, growers and others in the supply chain. It equips the industry with easy to use, practical know-how, which they can apply straight away to make better decisions and improve their performance.
One year ago, I moved into the knowledge exchange team, being responsible for a number of key campaigns as well as delivering on farm events and writing articles for local and national farming press. I felt this was where I could make the most difference, and I thoroughly enjoy meeting and working with a range of different beef and sheep producers on a day to day basis. `
In my spare time I enjoy running, particularly in the Yorkshire countryside and in 2018 I completed my first marathon.  I am also strongly involved in the family's herd of pedigree Simmentals.
I am extremely grateful to the Yorkshire Agricultural Society and Worshipful Company of Butchers whilst whom my scholarship would not be possible. I would also like to thank my colleagues at AHDB for their support and encouragement to complete my project.
Study Overview
The long-term future of the UK suckler industry hangs in the balance. Consumer eating habits are changing; people are actively reducing their red meat consumption due to concerns over its association with health, ethics and environment; and instead favouring poultry, fish and meat-free alternatives. This trend is not the only concern for the industry.
The sector has also seen many years of poor returns which is likely to be exacerbated further by the probable loss of direct subsidies as part of the new Agricultural Bill. When compared to other countries, even though the UK beef price is relatively high, profitability is low. This can be attributed to our high cost of production.
Numerous research papers suggest that calving heifers for the first time at two years of age is an effective method of reducing cost of production and increasing cow lifetime reproductive performance. However, it is estimated that only 35% of English suckler producers carry out the practice. This report concentrates on the management practices required to ensure calving heifers at two years of age is successful, with the ultimate aim of reducing cost of production and boosting profits.
As part of my project, major beef producing countries including the USA, Canada and Australia were visited; where calving at two years has been commonplace since the 1970s. Countries closer to home including Scotland, Northern Ireland and the Republic of Ireland, were also explored to uncover examples of best practice in more representative systems.
Successful heifer development was found to be underpinned by nutrition, genetics and effective selection. Nutrition has a significant impact on age at puberty and rebreeding rates; if this isn't optimum, calving heifers at two years of age will be a challenge. The age at which a heifer reaches puberty, along with other maternal attributes, is also influenced by genetics. As an industry we must place more emphasis on maternal traits, rather than the terminal characteristics which have dominated selection decisions for many years.
Selection is key: we should not fight to keep unsuitable heifers within the herd. Creating weight targets, implementing tight breeding patterns and applying rigorous visual and genetic selection criteria ensure that only the most productive heifers enter the herd. This in turn results in the creation of a functional suckler cow which calves unassisted every 365 days; has low maintenance costs; and remains productive for a sufficient period of time to cover her development costs. This inevitably will decrease the industry's cost of production, helping to ensure a long-term, sustainable future for the UK suckler herd.