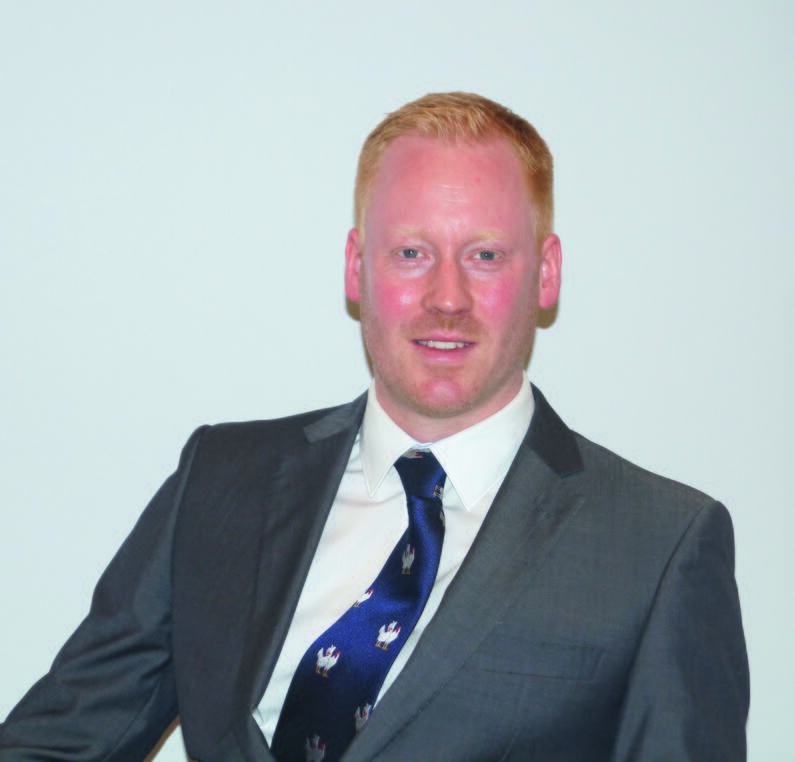 Jamie McIntosh
I grew up in Peebles, a small town in the Scottish Borders. From an early age I developed a strong interest in farming and after studying for a degree in Business Management with Marketing, I started a career in agriculture. For the past 10 years I've thoroughly enjoyed working in the egg industry both in egg production and sales of day old chicks.
I currently work for Lohmann GB as a Regional Technical Manager. It's an exciting and varied role that takes me to farms and businesses all over Scotland and the North of England. Working with pullet growers and egg producers, achieving the full potential of the Lohmann bird is paramount.
Outside of work I try to keep fit by playing squash, Crossfit sessions, golf and skiing. If time doesn't allow, a brisk walk does wonders for clearing my head! I enjoy spending time with family and friends who are great fun to be around and very supportive.
Finally, I feel very honoured to have been awarded a Nuffield Scholarship and I'm truly grateful to the MacRobert Trust for generously sponsoring my study.
Study Overview
Despite growth in recent years, egg consumption in the UK is only 199 eggs per person per year. This is behind Italy at 215, Germany 230, and Colombia 280. I wanted to research new marketing techniques and the likely potential for the UK market.
During my study tour I travelled widely to countries with high egg consumption and strong market growth and spoke to many experts in the industry.
I believe the egg has a bright future. It has the right ingredients for continued market success: one of the most nutrient-inclusive, cost-effective and versatile foods out there. An egg contains the highest quality protein, an abundance of other essential nutrients and is only around 75 calories.
Why does this matter?
Not only will increased egg sales be an obvious benefit to the industry, but a critical issue of our modern society would be addressed. The UK is facing a major health crisis. Obesity rates have risen dramatically in the last 25 years as have the number of people living with diabetes. Cardiovascular disease and mental illnesses are also on the increase. Inadequate nutrition is a leading cause and evidence suggests increased egg consumption can help.
Eggs are a natural medicine, promoting health and wellbeing and should be considered instrumental in preventing and alleviating existing health conditions.
The UK egg market has a solid grounding based on the work of the British Egg Industry Council, including its respected food safety trademark the Lion, and by recent positive news stories on the health benefits of eating eggs.
How else can we better advertise the health benefits? I have discovered many examples of how different marketing techniques have been used to promote the egg through social media and street events; and different ways of targeting both the consumer and improved interaction with large food manufacturers. Many of these are detailed in this report.
I have looked at new ways of selling eggs such as in the way they are packaged; sizing, branding, catering and processing, many of which are not prevalent in the UK. Branding can be used to target specific age, health and lifestyle groups such as pregnancy and the elderly. The UK does not have a powder egg plant and 30% of the processed egg market is imported.
With concerns about environmental and financial impact of transport, provenance has become a more important issue in food production. We have everything required in the UK to produce and market eggs locally.
For egg consumption to increase we must think "put an egg on it".