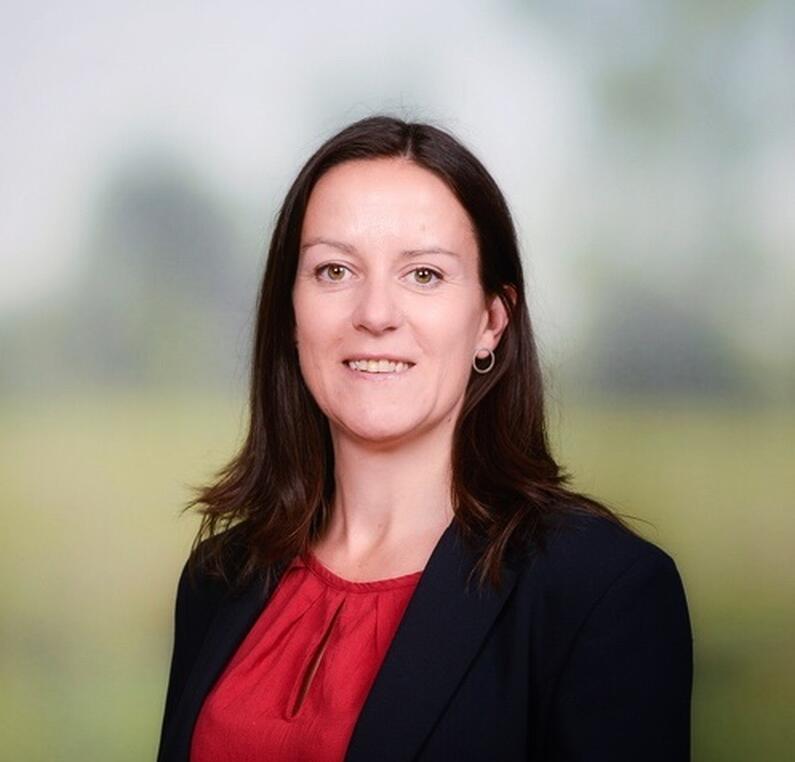 Emily Norton
Although very definitely "born in muddy boots", I studied law at Cambridge University and qualified as a solicitor specialising in commercial law, before returning back to the family farm via an MSc in Sustainable Agriculture from Harper Adams. For the last 10 years I have been been raising my family and working in our small but highly diversified family farming business in Norfolk. I co-founded Nortons Dairy, our on-farm dairy processing business in 2007, and we now produce national award winning dairy produce on farm, bringing stability to the farm's small dairy herd. I was very proud that we were a finalist in the Farmers Weekly Awards - Mixed Farmer of the Year category - 2017. 
Over the last four years I have spent an increased amount of time working off farm. I am a graduate of the Challenge of Rural Leadership Course 2014, which gave me the boost to rekindle my career, and the Windsor Emerging Leaders programme 2016. Since 2014, I have been combining my skills in leadership, business strategy, law and agriculture to engage in political research and policy thinking at the highest level of UK and EU law making. This has given me a great insight into the challenges and opportunities for UK agriculture at this momentus and turbulent time.
I am very much looking forward to the opportunity that this Nuffield award will bring me to engage in some "blue sky thinking" on my topic and in learning from international comparators.
My sincere thanks go to the RNAA for sponsoring my Nuffield award and for backing me in this journey. 
Study Overview
It is of course a time of uncertainty for UK agriculture, but with change comes opportunity. I am thrilled to have been offered a Nuffield Scholarship for 2018 to look at how repatriating agricultural policy to national level can create a better business environment for British farmers.
For most of the last three years I have spent my off-farm working time looking critically at how tensions between EU and Member State competencies inhibit or encourage farm business resilience. This is particularly the case where the main microeconomic drivers for farm business performance are national issues such as contract law, taxation policy and investment structures. The main drags on business performance have been poor profitability from inappropriate public investment, combined with excess EU-derived red tape to hold the investment to account.
Macroeconomic factors such as national trade policy, industrial strategy and the National Health Service are a step removed from day to day business management decisions, however they inevitably have an upstream and downstream influence in exports, investment, research and food policy. Again there has been limited interaction with a Common Agricultural Policy managed at interstate level. CAP micromanagement of land use has been a huge driver of farmer resentment to the EU, and as an industry we dream of a future where we are free to farm to our customers' and society's expectations.
Brexit of course means the UK will have competence over agricultural policy as well as all of its existing ""member state"" competencies for the first time since 1973. There is a danger however that, on repatriation, agricultural policy becomes nothing but a historic legacy of the EU system. Responsibilities (by which I mean 'budget') could easily be divided between the DEFRA for the environment and animal health, Dept of Trade for trade issues, Dept of Biz for rural development, DWP for labour availability and rural skills agendas, HM Treasury for any left over public investment... will we need an agricultural policy at all? And this against a historically poor reputation for designing national policies in the favour of UK farm businesses... In comparison, near neighbours such as Ireland and Holland have invested heavily in the economic success of their farm sectors even within the confines of the CAP. We must be able to do better.
There is a real danger that the industry will be left behind as national park-keepers in a Green Brexit, failing to attract investment, new entrants and vibrancy as a result. On the other hand, bringing all policy arenas together (which I have called ""Breaking the Silos"") could bring opportunities for truly integrated and mutually beneficial policy linkages, securing the best outcome possible for UK farming. Creating the narrative that allows this to happen is essential.
My Nuffield will take a critical look at how other countries manage their agricultural policies to meet national priorities, and specifically to look for synergies between policy areas and how these can be leveraged to develop the rural economy and farm business resilience. I will approach this with an open mind, looking for opportunities and threats of relevance to the unique UK market and environment. I want to meet governments, businesses and individuals throughout the world and at home to see what lessons can be learnt, both from the current situation in the CAP context and from countries that already have integrated policies (Israel, Japan, Singapore...).
This is a critical time for our agriculture, and I hope a very timely Nuffield study topic.