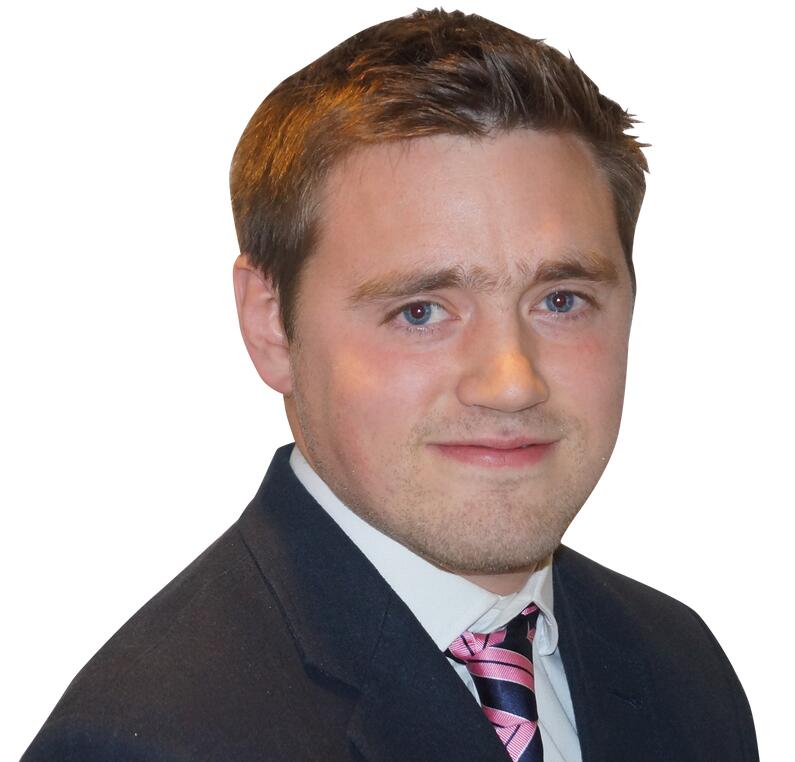 William Atkinson
I grew up in North Yorkshire having left school at 17, I came home to work on the family farm with both my parents Martin, Valerie and elder brother Robert being involved in the business. Although we are a mixed farm I'm able to concentrate my attention to the arable side of the business. Historically we've operated with a tight rotation on our 500 ha heavy clay land. This has inevitably led to a growing weed burden, although at very small percentages of infestation we could see this problem getting dramatically worse if not managed.
It was three years ago when travelling up and down the field while trying to 'spot spray' that I realised that no-matter how slow I travelled I couldn't accurately 'hit' every target. I then started to study a means of making the system autonomous and after hours of research I decided the most practical way forward was to purchase a UAV with the view of mapping the weeds and exploring the possibilities of 'Site Specific Weed Management'. One of the quickest benefits that become obvious was the financial one that came with this, unlike a disease that festers in each plant, weeds tend not to grow uniformly, however, we all tend to spray for a uniform infestation, costing large quantities of money at a time when the UK is having to compete with cheap imports from abroad. This may seem an obvious thing but grower's confidence in both the recognition of weeds and moving away from the 'blanket treatment' is a hurdle to cross. It is my intention however, when travelling to look at every avenue with our weed management portfolio, for grower's with very high levels of infestations becoming site specific may need a different approach to others who simply want a record of where to and not to spray. I also intend to futureproof my studies with an eye to robotic and possibly more mechanical means of weed control for the future.
None of this would of course happened without the help of my partner Kirsty, having being together 7 years now, she is consistently setting the bar higher for me to keep up with her and her career and this is what drives us to succeed. In 2016 we set up Aerial Ag Mapping with the view to one day being able to offer these services to other farmers. It is with great appreciation the my sponsor The Elizabeth Creak Charitable Trust (a Clyde Higgs Scholarship) for allowing me to do a Nuffield Scholarship and the whole family for supporting me in my travels
Study Overview
Weeds, the non-desired species, have been recognised for hundreds of year as a major factor in hindering yields of field-based crops. They are notoriously competitive for nutrients, water, light and space and create an undesirable canopy for modern day food production. They're well-recognised for their ability to shed seed at a prolific rate. They also have no value from a nutritional or medicinal point of view.
Over the past century many different control techniques have been used with varying success. Most recently, chemical herbicides have become the dominant control method for mainstream agriculture (estimated 96% of European agriculture). The reliance on herbicides became prominent and now, as they begin to fail, controlling weed burdens is again a focus for modern producers in order to remain profitable. Organic systems offer much insight into cultural techniques but some would question sustainability long-term.
The objective of my study was to examine selective techniques, chemical and non-chemical, available and in development, with emphasis on moving away from the "blanket" approach used today. It was also important to try to access some of the financial elements concerned with each technique.
My research focused on three areas;
Remote Sensing (passive and active)
Inter Row Management
Robotics
I visited two continents, looking at research facilities both commercial and educational, choosing countries with ability economically to invest in the technologies whilst being in the forefront of modern grain production:
Canada and United States of America
Australia
Each country had its own set of constraints which were led by several factors. It was important to bear some of these in mind as the outlook of each individual, company or country would be slightly different as a result. Examples included:
Legislation
Climate
Markets
Soils
Profitability
I found that it is possible that these technologies, both commercially and environmentally, will be viable in the future. Each could often be complementary to another with a high level of precision being required. However, more developments are essential to achieve 'market readiness'. It was encouraging that there is enough incentive from both commercial and government organisations to sponsor this technology forward. There was an obvious level of investment in certain locations but it wasn't always driven by the need to become more 'sensitive' with herbicide applications. The Australian farmers, I concluded, were the best in the world with their business knowledge, open-eyed and also holistic approach to every aspect of site specific weed management.