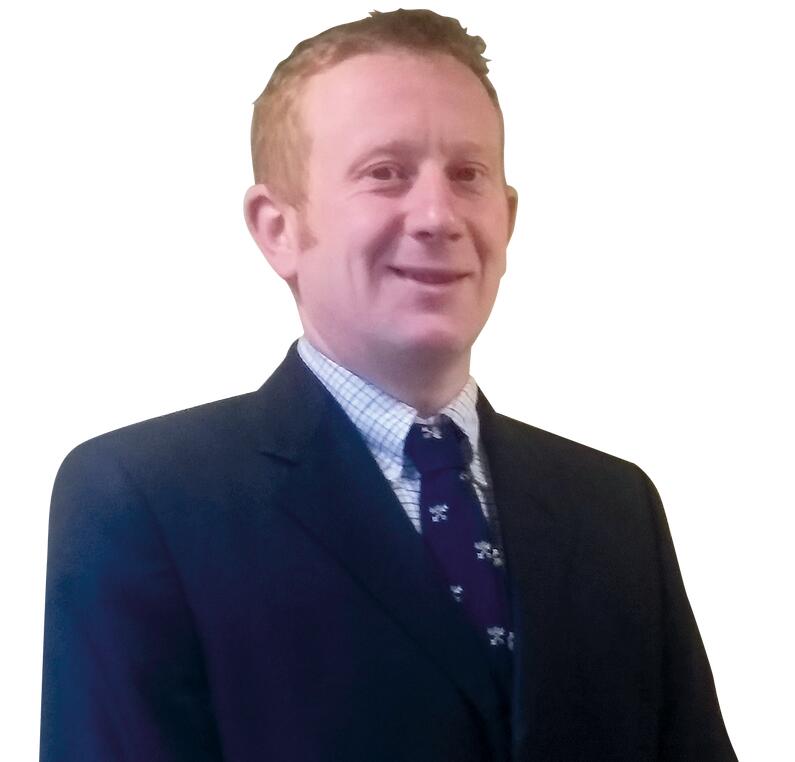 Hugh Shedden
I am based in North Yorkshire and a director in the family farming business. I am a second generation farmer on a farm built on pigs and potatoes. However the potatoes went by the wayside 10 years ago to make way for more cereal cropping. In various guises we now farm over 4000 acres with a commercial grain storage and drying business, renewable energy, a pulses cleaning operation as well as the pigs.
In the last 12 months because of a prolonged period of poor margins we chose to cut back our pig herd. The reasons were to try to regain more management control by doing more in house and to attempt to improve the health of the herd. We wanted to reduce costs whilst increasing efficiencies. It has been an exceptionally challenging time but we are starting to see some real benefits of the tough decisions we made.
After university I was determined I wasn't going to farm so I spent 10 years working away from home, mainly in the grain trade. However, the pull of the 4am alarm call and missed Sunday dinners whilst fixing feeders became too much and 9 years ago I came back farming. Despite the doubling of hours and the cut in pay it has been the right decision though at times I have queried it. Thankfully it hasn't interrupted too much in the way of playing and watching sport throughout the year. In my spare time, I help to coach my son's junior rugby team, get talked into running/cycling events for various charities and when time allows relaxing with my wife and children.
I would like to thank all those supporting my Nuffield scholarship, not least my wife Rebecca, for allowing me to undertake this amazing opportunity and I am incredibly grateful to the Yorkshire Agricultural Society for sponsoring me on my Nuffield journey.
Utilising precision technology in the UK Pig Industry to enhance profitability and sustainability
Study Overview
Pig production by its nature is a variable business. We are trying to produce a uniform product that can be affected by thousands of different inputs: from management, disease and feed to the good old fashioned British weather. How we as farmers can manage those variables to produce a consistent, high quality product which the consumer values is, and always has been, the key goal for the industry. Historically this has been done through investment in people, buildings and breeding stock. This is not going to change. What has the potential to change is the ability to harvest data from our production systems to enable us to make smarter decisions based more on facts and evidence rather than instinct.
My primary goal was to investigate and determine the successful attributes of Precision Livestock Farming (PLF) in use today and how they can help the UK pig industry meet the current challenges. I also wanted to look into the crystal ball and see if they will be able to help us in the future. The elephant in the room, that is Brexit, means that now more than ever we need to have full knowledge of our costs and our animal performance. Allied to that we need to know what the opportunity cost is of not marketing our pigs at the optimum weight for the contract we are supplying. At present in the UK we lag behind our continental neighbours in our ability to hit the top grades of our supply contracts.
Unfortunately, as I discovered, all that glitters is not gold. As with any relatively new industry there are snake oil salesmen selling dubious products and promising the earth with very little substance behind them. Just because you make a lot of noise and spend most of your budget on marketing doesn't mean it will make the farmer any more money. This comes down to the crux of the argument: as with any investment there has to be a return on it. And not every solution works on every farm. Therefore as farmers we have to be very careful not to commit to something that isn't right for our own business.
Technology alone is not the solution. There needs to be a significant level of knowledge transfer as well. The right technology on the right farm with the right farmer has the potential to help provide the safe, high welfare, sustainably-produced food which the consumer is demanding. Decisions made on analysis of the data produced from each individual farm is key to using PLF techniques successfully. Every farm is unique with different health challenges, staff competences, buildings and genetics. Precision techniques have the potential to help the industry overcome those challenges. It will not be easy but, from the evidence of my travels, I believe that if tackled properly they can be overcome.