CPD opportunities for Nuffield Scholars
We are willing and able to provide evidence of Continuing Professional Development (CPD) for those Scholars or Potential Applicants attending Nuffield events and please do not hesitate to ask for a certificate.
Background
As an organisation the Nuffield Farming Scholarships Trust was founded in order to help facilitate the continuing development of farming and other land-based industries, along with the continuing professional development of those that work within such industries. The Trust is keen to provide evidence, for those who require it, of the CPD value of Nuffield Farming events.
We have produced an overview of the potential CPD value of a Nuffield Scholarship and subsequent CPD opportunities for Scholars. Below are some examples and please CLICK HERE for the whole table.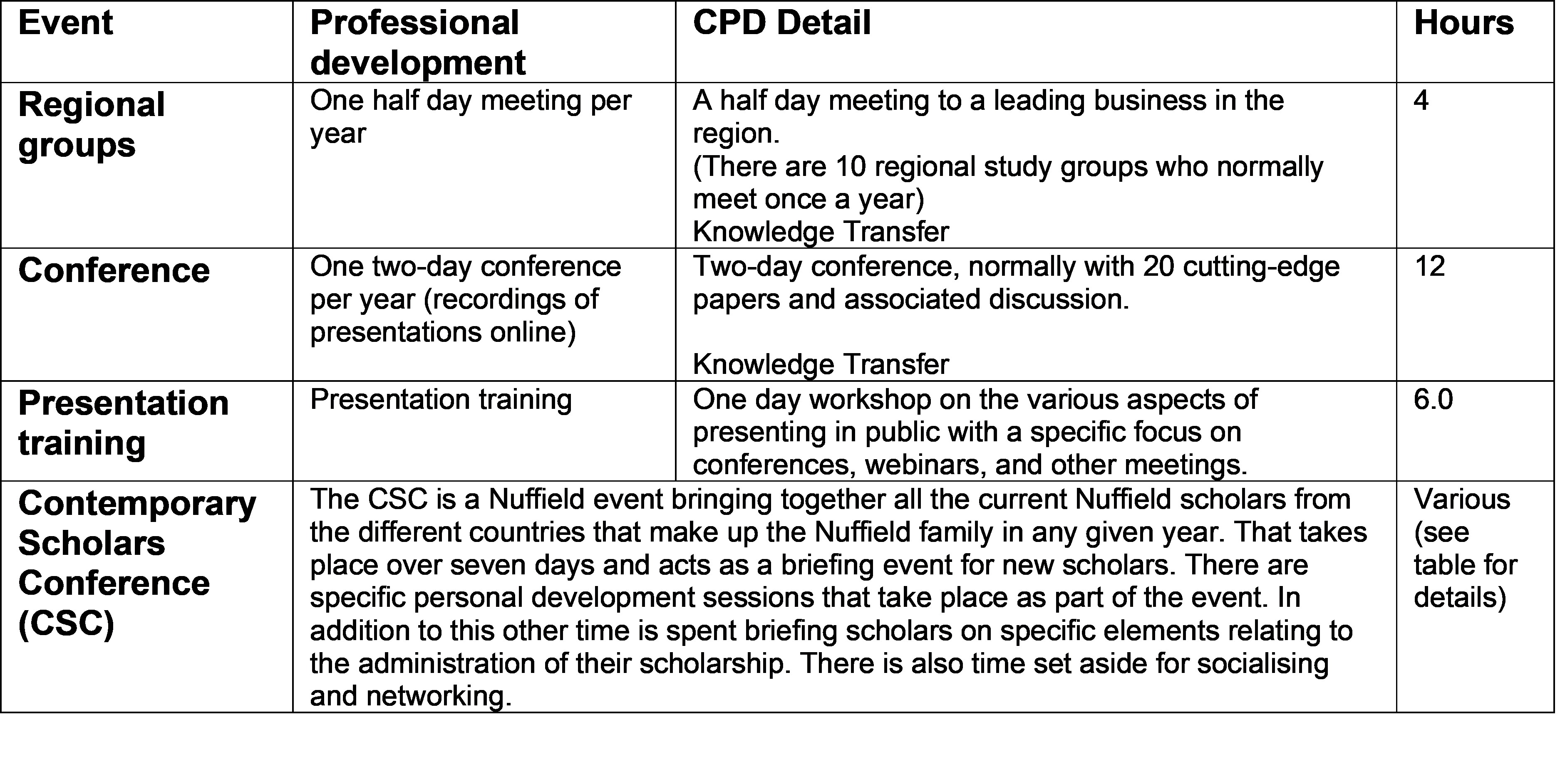 Process
A simple system is now in place to provide a certificate of CPD for those attending almost any Nuffield event. For the purpose of this process, events are considered to be a planned occasion, physical or virtual, such as the annual conference, lectures, study group trips and regional group meetings. Nuffield Farming Office will produce a certificate of attendance for any attendee that requests it, by emailing Mike Vacher at [email protected] However, you will have to translate this into points as necessary because we are not accredited CPD providers.