UK Agriculture has seen many changes since the end of WWII when Lord Nuffield added Nuffield Farming Scholarships in 1947 to his 1943 Medical Foundation recognising the link between health and good agricultural practice. Since then 1,000 Scholars, inspired by Lord Nuffield's example, have followed his experience in 1913 when, as William Morris, he travelled to America to see how Henry Ford had mechanised car production and brought his ideas back to UK.
Take John Tremlett, the fifth and youngest child of a non-farming family, who left school with minimal qualifications and went to work as a farm labourer. After several short term jobs on vegetable farms he was head-hunted to join a salad growing company in Kent. Encouraged by his boss, John was awarded a Nuffield Scholarship in 1972 to travel to America to study mechanised salad harvesting which he then introduced to UK and revolutionised their business, taking the turnover from £250,000 in 1972 to £25 million in 1994 when he was able to buy it. Since then he has sold the business, but kept the land, and bought a 1,000 acres run down estate in Wiltshire where, over the next 20 years, he converted the derelict buildings to offices and restored the manor house, the river, woodlands and grassland winning heritage and conservation awards along the way, as well as creating a profitable farming business. John credits his success to his Nuffield scholarship which, like many other Scholars, taught him that nothing is impossible.
We award about 20 scholarships every year to people aged 25 to 45 to travel to all parts of the world to study their chosen subject, the findings of which will be available on their return to help their own businesses and the wider agricultural community.
We have now extended our training programme for new scholars before they set off, to make the best use of their time travelling, and then more training on their return for the dissemination and presentation of their findings, all of which will stand them in good stead for the rest of their careers.
It is hoped that for those who are awarded a Nuffield Scholarship, which is not based on academic success, the experience will be life changing and that it will develop their confidence and broaden their horizons. Nuffield Farming is proud to have played a role in the careers of numerous prominent individuals like John Tremlett, with many Scholars going on to become either local or national leaders in their respective sectors and in their communities.
What you can do...
Our scholarships are substantially covered by generous sponsorship annually by a wide range of individuals, sector businesses, societies, trusts and foundations, with 4 named scholarships sponsored in perpetuity. We are now looking for sponsorship for the vital training programmes for the new Scholars whom you will then be able follow through their scholarships culminating in their presentations at our annual conference in November. Publicity for your support will be taylor-made to suit your wishes and situation. Please contact Mike Vacher, Director, by email at [email protected] or telephone on 01460234012 who will be delighted to explain the programme to you in more detail.
Nuffield Farming Alumni
We would be delighted if Scholars from previous years who find themselves in the fortunate position of being able to say "thank you" for the opportunity by either volunteering your time and expertise to support new Scholars or host a webinar, or to help fund the work of Nuffield Farming and our future Scholars.
Make a donation
By making a donation, your support can help Nuffield Scholars to achieve more than they ever thought possible. Our team works closely with those wishing to make large donations. We offer tailored support to give you the best advice on how to spend your donation, provide guidance on tax-efficient giving and provide regular individual updates on projects and services you have supported.
Major supporters are also invited to the many events we host and attend throughout the year. And of course, you will have the satisfaction of knowing that you have made a significant contribution to the UK agricultural industry.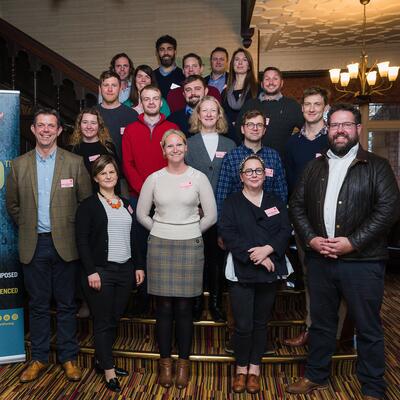 Gifts in Wills 
A gift in your Will to Nuffield Farming is a way of leaving your own special mark on its future, one that will make an impact on generations to come. Thanks to legacies, Nuffield Farming now has funding in place for scholarships in perpetuity.
Charitable Trusts and Foundations
We are fortunate and grateful for the support of charitable trusts and foundations helping us to continuously improve our  scholarships and the development of associated activities.
By donating to Nuffield Farming you can choose to support a particular area of the country, a specific project or you can allow us to use the donation where we feel it is needed the most.
If you are a Trustee or have links to a charitable trust or foundations, and you would like to make a difference to the UK agricultural industry, then please do support the work of Nuffield Farming to enable us to continue to do so.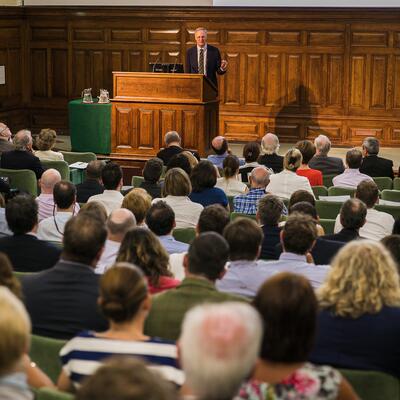 Thank you
For more information on the variety of ways to support Nuffield Farming, please contact Mike Vacher, Director, by email at [email protected] or telephone on 01460 234012
Nuffield Farming Scholarships Trust is a registered charity, No. 1098519