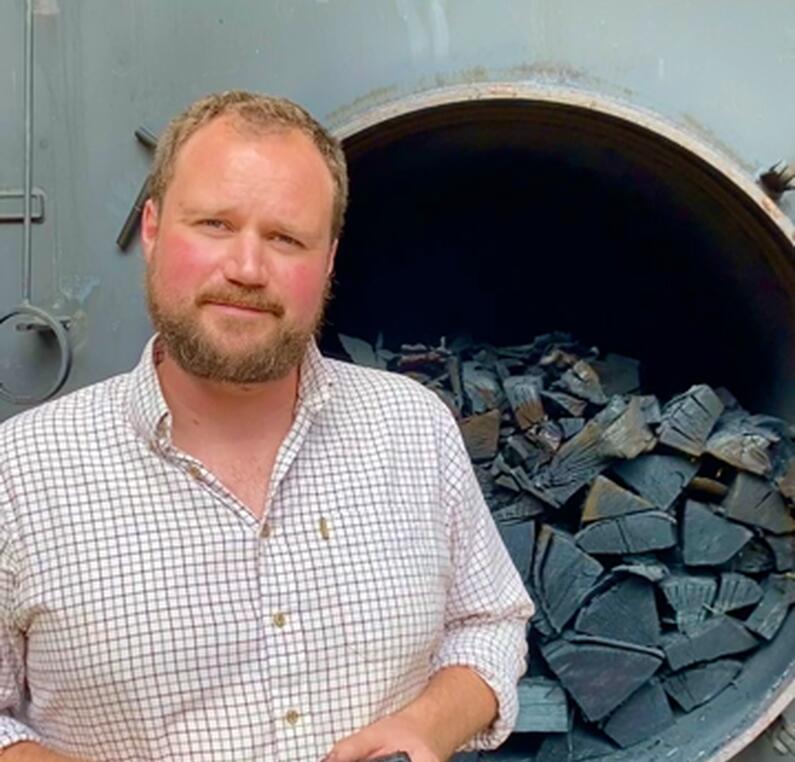 Luke Breedon
Although not from a farming background I have always been drawn towards agriculture and have found myself working on fruit farms, cattle stations and for corporate arable businesses here in the UK. After 15 years working in Agriculture and a degree in Rural Land Management, my partner and I set up a company producing British barbecue charcoal and biochar in 2020. Motivated by a desire to offer a sustainable alternative to imported and often destructive products, I am interested to see if biochar can also benefit British farmers. 
The New Black Gold?: Can Biochar Help to Improve Agricultural Efficiency, Productivity and Carbon Sequestration in the UK
Study Overview
Although biochar has been around for some time, many farmers are unaware of it's existence. I will explore how biochar is being used around the world, how it is produced and from what. Are there ways of producing biochar economically for agriculture and does the carbon market have a part to play in this? What methods of knowledge transfer are employed in other countries and would they be suitable in the UK? Biochar could have a huge part to play in net zero farming whilst also providing benefits to animals, soil and efficiency so now is the time for innovation and communication to lead the way in it's development.