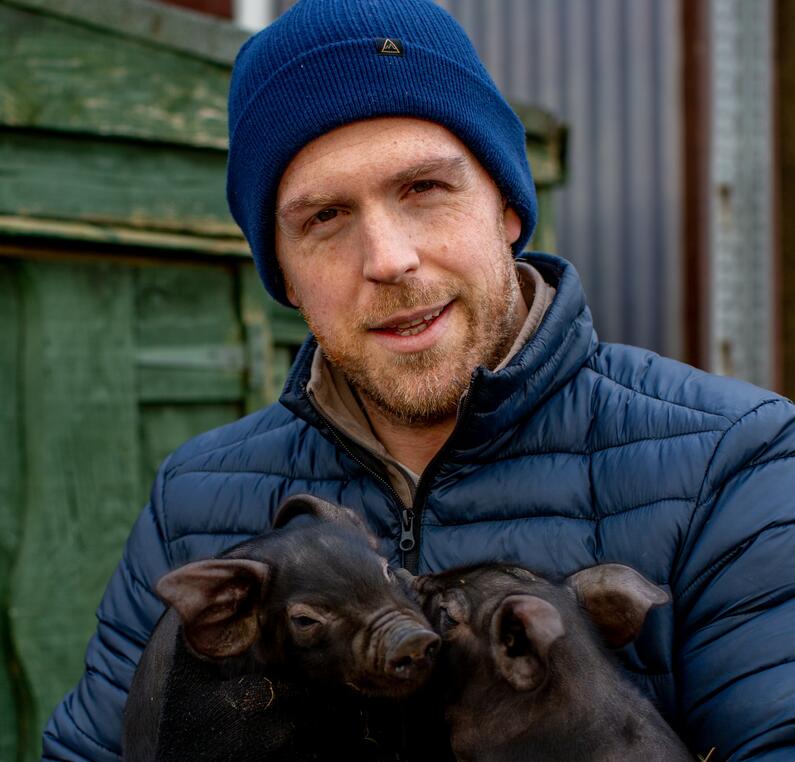 Jonny Hanson
Based in Northern Ireland, Jonny works at the intersection of conservation, agriculture and enterprise. Raised between Co. Monaghan, Ireland, and Malawi, Africa, he spent summer holidays working on the farms of family and friends. Followed by research on coexistence between snow leopard conservation and livestock farming in the Nepal Himalaya, Jonny established and managed Jubilee Farm, Northern Ireland's first community-owned farm, successfully integrating community-supported agriculture, care farming and conservation. Since April 2022, Jonny co-leads the Cultivating Community Farming accelerator project, mentoring 10 early-stage community farming projects across Northern Ireland, as well as working on several consultancy, communications and business projects of his own.
Large carnivore reintroductions to Britain and Ireland: farmers' perspectives and management options
Study Overview
The potential reintroductions of large carnivores like wolves, lynx and bears to Britain and Ireland after absences of centuries, or even millennia, is highly controversial. Limited attention, however, has been paid to farmers' perspectives on these proposals. Even less attention has been paid to farmers' perspectives on the broad range of management tools which could be utilised to manage coexistence between livestock farmers, large carnivores and those who conserve them. My project will therefore look at these issues from a neutral perspective in order to inform improved stakeholder governance and coexistence with any potential reintroduction projects.