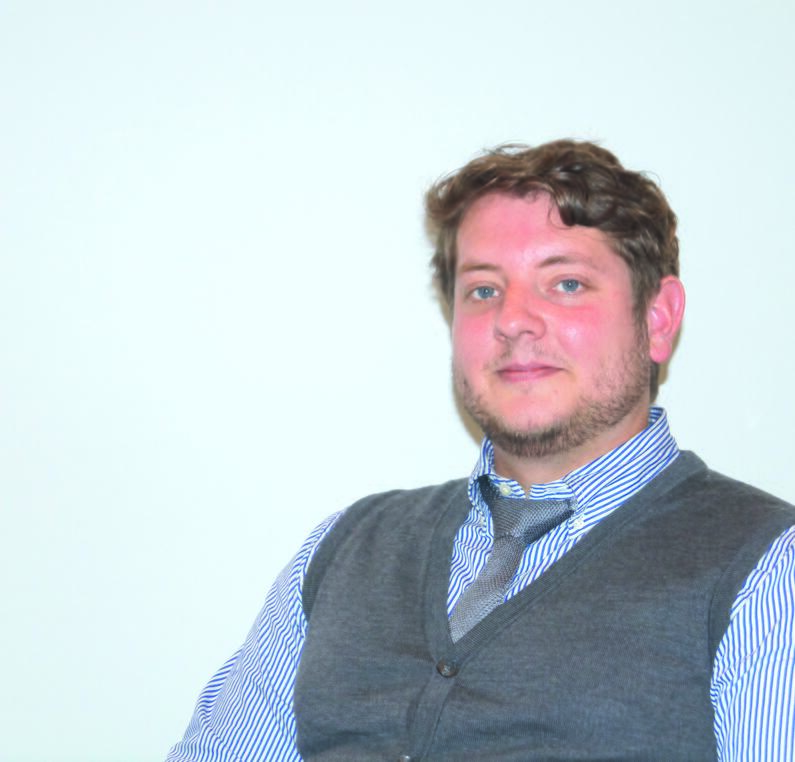 Martin Gott
My partner Nicola and I signed a Farm business tenancy at Holker Farm in 2006 where we established a flock of milking sheep and began making artisan cheese with their milk. Previously I worked alongside two other cheesemakers both making with artisan cheese with raw milk, one with goats in Somerset and one making traditional Lancashire cheese near Preston.
I grew up in a small village in Lancashire about 20 miles from Holker where we now farm. I wasn't brought up on the family farm although my father does farm pigs near Kendal in Cumbria, I worked for him for four long years as a butcher travelling from Cumbria to the then newly established retail food market at Borough Market, London Bridge. I left the business and went straight to work with Lancashire cheesemakers and farmers Ruth, John and Graham Kirkham. My passion has been cheese and cheesemaking for as long as I can remember, my grandparents sold cheese in their grocers shops and both my  parents sold cheese from local market stalls back before the supermarkets became the dominant force in food retail. 
Seven years ago I opened a cheese shop in the village of Cartmel which I sold three years ago to concentrate more fully on the farm and cheesemaking business. My partner Nicola works with me on the farm and runs a separate business breeding working Labradors and spaniels .I have two children Daniel and Zara aged 9 and 11.
I still enjoy stalking deer when I get the chance and I'm a member of the local wildfowlers, not that I can say I've shot much lately! I learned to ski aged 33 which I'm terrrible at but love to do when I get the chance, my kids are regulars at the local dry ski slope which is where you'll find me watching them when I'm not doing something with cheese or the farm. 
I'm incredibly grateful to Alan and Anne Beckett for this opportunity to learn and study a subject I'm so passionate about. I'm delighted to have been given an opportunity to meet incredible people, I can't wait to get started!
Raw ambition - What it takes to grow a high value artisan cheese industry and why it is important
Study Overview
I am of course, well aware this is not the catchiest or most accessible of titles, but to better understand the reservoir of bacteria that exists within individual farms has wide ranging benefits not just to raw milk cheese makers like my self but potentially to the whole of agriculture. We are fast learning that the use of chemicals and antibiotics whilst crucial to modern agriculture have their limitations and that whilst good hygiene is considered essential to animal health, exactly what good hygiene consists of and how this can impact on the overall health and well being of the final consumer is still definitely out for debate. The old adage that 'a little bit of muck can do you good' is more relevant than ever in an age when we have MRSA, bird flu and numerous allergies affecting whole swathes of the population.
Raw milk cheesemaking requires a strong population of healthy bacteria and an absence of pathogenic bacteria to be present before the milk can be considered fit for purpose and before the process can begin, that is to say that milk must first meet these prerequisites before we consider any other properties. How does a farmer wishing to produce milk for raw milk cheesemaking go about go about removing pathogens and yet leave the populations of desirable bacteria in tact? Milk as a raw ingredient represents a unique challenge in that  in order to maintain its original characteristics it must be processed within hours of being produced, this in the vast majority of cases rules out the opportunity to test or screen the milk before processing begins and so necessitates the strict adherence to, by all parties involved, an established protocol. 
Raw milk being what it is, this protocol must go beyond a simple milking procedure and incorporate virtually all decisions made on the farm, a holistic approach which covers animal husbandry, feeding, grazing, milking, feed handling, feed storage, feed production, feed purchasing, milking parlour and plant maintenance and countless other controls must be in place. These are simply aimed at producing a safe product, one that is free from the obvious pathogens.
However, once we go beyond this seemingly simply prerequisite one might start to consider how to differentiate, how to improve the variety of healthy bacteria available or even steer it towards those valued, appreciated, coveted even by the cheesemaker. It's only when we come to view it from this perspective the scope of the study becomes apparent. Just consider the different milk composition and fat and protein compositions of different species of the same breed of cow, or the number and varieties of grasses and soil types that could be grazed or conserved for forage. The combinations of variables makes the chances of winning the Euro millions more likely than finding the same mixtures of species of bacteria in the milk of cows from two different farms.
By now you might be wondering what I hope to gain from this study if the spectrum and possibility of indigenous bacteria present is so large and apparently random. Well the answer is they're not random, every decision made on the farm will potentially alter the bacteria on the farms available to the cheesemaker. I want to understand which decisions have the greatest impact, the most benefit and the most potential for diversity.