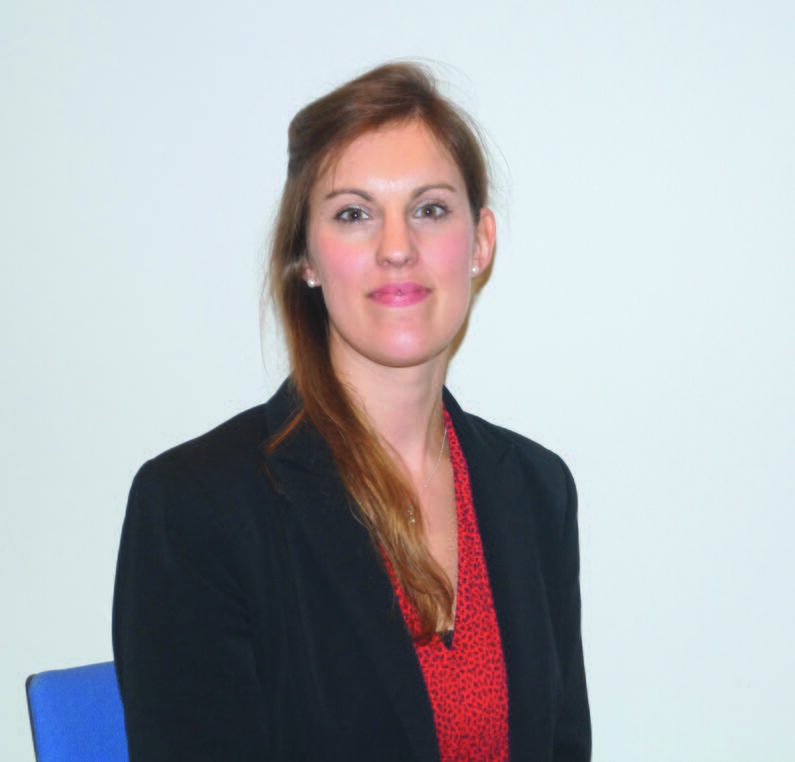 Caroline Mitchell
Having grown up on Beef, Dairy and Arable farm in West Yorkshire, I was always aware of the agricultural industry. However, it wasn't until I actually had an Applied Biology honours degree from University of Nottingham under my belt and no idea what I wanted to do with it, that I started looking at agriculture more closely.
In May 2006 I started working for JSR Genetics Ltd.  JSR Genetics has established a global brand for profitable pig production with an unparalleled range of top quality breeding stock and semen and an exemplary health scheme, which assures customers of total biosecurity. Our aim is to breed pigs that perform profitably for the producer and create pork which is of exceptional eating quality for the consumer.
What started off as two weeks work experience to develop my CV, soon ended up being a full time job and after a year with the company I was approached with the a proposal to study an MSc in Meat Science and Technology part-time, sponsored by BPEX, at Bristol University while working in the JSR Research and Genetics Department. Such an opportunity didn't take that much thinking about!
I have now been with JSR Genetics Ltd for nearly 12 years and I was appointed Director of Meat Science in 2014. In 2011 I established the JSR Food Quality Centre and as part of my role at JSR I lead a team that consults industry, both in the UK and internationally, on production of all meat products, specialising in consumer acceptance and supply chain optimisation of pork. With the UK market share held by pork declining, my unique position is aimed at reversing the downward trend in pork sales and maintaining a sustainable industry.  
In addition I am now nearing the end of my second term of office with the National Pig Association: Allied Industry Group Committee and have been the UK representative for the International Congress of Meat Science and Technology since 2010. I am also industry supervisor for multiple research projects at the University of Western England, sit on the Management group for the EU COST action CA15215 and am a member of the EU PiG Thematic Group – Meat Quality.
When I'm not working, or traveling the country visiting friends, I spend my time at home on my husband's family farm in Lincolnshire. At home I am currently getting to grips with being a beekeeper and fighting a losing battle with the rabbits in my garden.  
I am extremely grateful to The Worshipful Company of Butchers for sponsoring my Nuffield Scholarship and I look forward to embarking on this exciting project.
Study Overview
The current payment and assessment systems used by UK meat processors, EUROP (beef and lamb) and Lean Meat Percentage (pork), do not correlate well with meat quality. Red meat animals are produced for consumption, however, the decline in UK per capita consumption seen by the red meat sector suggests that the consumer is not receiving a product with meat quality that meets their expectations. 
It is important that protein farmers focus on the consumer as the customer, not the processor and/or retailer. Without consumer demand the need to produce red meat is reduced and carcass value decreases, making the industry unstable. Countries such as Japan, Korea, Australia and the USA already have grading and payment mechanisms that reward the producer for eating quality. If the UK doesn't start focussing on the consumer acceptance of its' red meat, then the demand for UK produced red meat in the home and global markets will decline in favour of better eating quality meat produced abroad. BREXIT may result in an increase in non-UK product reaching the UK consumer and we need to ensure that we sustain the red meat industry by producing a product that meets consumer expectations and results in brand loyalty and repeat purchase. 
For industry growth we need to produce red meat that satisfies the expectations of the global consumer to further develop international export of fresh meat. A meat quality grading system will benefit both producers and processors by increasing product demand, which in turn could lead to a better price received throughout the supply chain.
My aim by the end of my scholarship is to have produced a detailed project report that can be used by the meat industry to determine which technologies should be invested in by the UK. The report will also provide insight into the implementation experiences of other countries/supply chains, so that we can learn from their experiences.