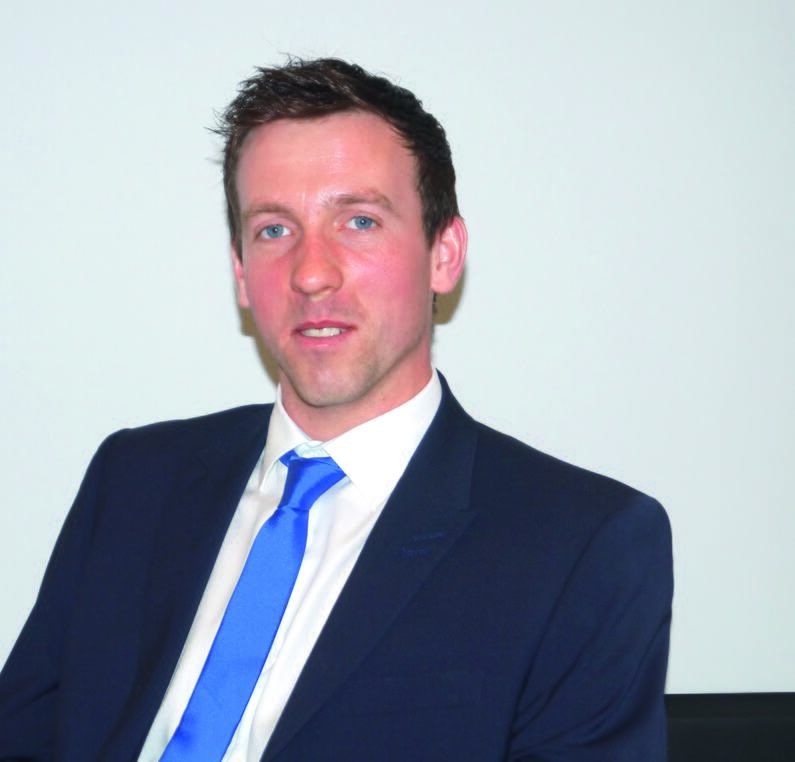 Barry J O'Boyle
I grew up in South Antrim on my family dairy farm located on the northern Shores of Lough Neagh. I have been involved in the farm most of my life, and came back to farm full time when I was 15 years old.
I  farm in Partnership with my father,  who is actively involved in the business and has passed on to me many business and farming knowhow over the years. The farm has been redeveloped over the past decade and has been converted to a low input spring block calving system over the past 4 years, with a greater focus on growing and utilising grass to drive profitability and reduce exposure to Volatile Milk prices.
Whilst juggling a full time farm I managed to fit in time for further education part-time. This included 4 years a Greenmount Agriculture College, I then went on to study a MSc in Business Development and Innovation at the University of Ulster Business school, which I graduated from in 2017. 
Outside work, I enjoy spending time with family, including my young nephews. Any spare weekends off I enjoy surfing In Donegal and Portrush in the freezing cold Atlantic.
I am grateful to the Thomas Henry Foundation for this incredible life changing  opportunity, i look forward to my travels, the new people that I will meet and the adventure ahead.
Study Overview
I decided to apply for a Nuffield Scholarship as I am ready for a new challenge and hope that my travels will inspire me, to innovate and further grow my own business in the future. 
I am also conscious that Brexit will likely bring a reduction in subsidies in the years after Brexit, which make up a large part of income on many Northern Ireland farms.
My project will investigate how other farmers around the world have adapted to changing agricultural support payments. It will also look at trade policy and the type of business models that farmers have adopted through Innovation and Entrepreneurship to reduce their dependency on subsidy support.
I have decided to travel outside the EU, to gain a global perspective of the Industry. I hope that I will bring back, an insight into the strengths and weaknesses from other countries around the world and how this is likely to impact my own farm and the wider UK agricultural industry.