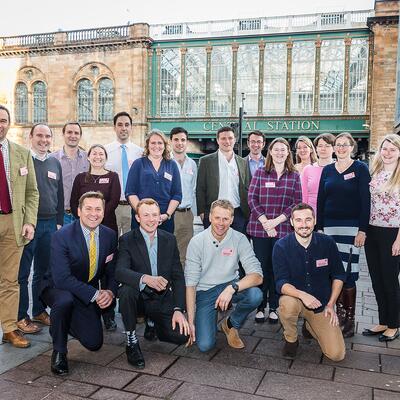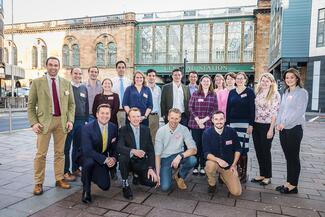 The Nuffield Farming Scholarships Trust (NFST) are pleased to announce that 2019 Nuffield Farming Scholars will present their study findings as part of a virtual Nuffield Farming Mini-Conference Series. Due to the cancellation of the 2020 Nuffield Farming conference due to the COVID-19 pandemic, NFST has taken the opportunity to make the event accessible in an online format. 
Each event will consist of three to four live Scholar presentations, followed by a Q&A session with all presenting Scholars to take questions from viewers. Scholars will be grouped by study subject areas, and the events will take place every Wednesday morning at 12:00-13:30 from 21st October 2020 to 18th November 2020.
"Having the conference in this online format allows our scholars to share the invaluable knowledge and experiences they have gained as part of their Scholarship study, at a time when opportunities to meet and travel are limited," says Mike Vacher, Director of Nuffield Farming. 
"During 2020, the Nuffield Farming Scholarship Trust has expanded our online presence to help bring the industry together for interesting and pertinent discussions, and this conference series will be a perfect finale to a year of virtual events." 
The virtual 2020 Nuffield Farming Mini-Conference Series is open to all and free to attend, however pre-registration is essential to attend. Please visit NuffieldFarming.eventbrite.com to sign up for the session(s) of your choice and contact Charlotte Merson at charlotte@nuffieldscholar.org with any queries.
The schedule will be as follows: