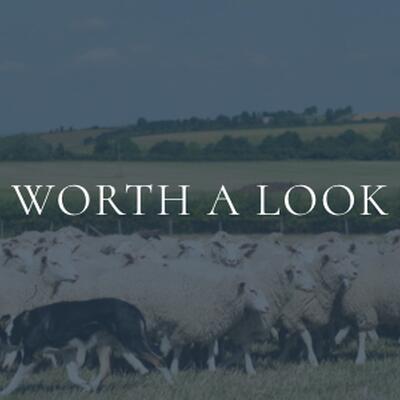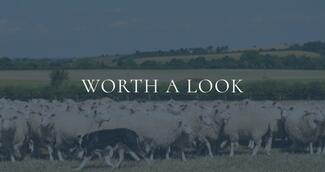 The Covid-19 crisis has resulted in a huge acceleration of already established trends within the food system, said 2020 Nuffield Farming Lectureship recipient Professor Andrew Fearne, from the Norwich Business School, University of East Anglia, speaking at the Nuffield Farming Lecture Online Update, on July 14th.
In the update Professor Fearne explored the impact of the Covid-19 pandemic on the evolution of grocery e-commerce and how UK producers need to respond. He explained that although there was already a steady increase towards online grocery sales, the pandemic has accelerated this.
There has also been a rationalisation of product ranges in the retailers' pursuit of efficiency and the need to simplify the supply chain in order to cope with the exceptional circumstances.
"The Covid-19 pandemic and its financial repercussions will have a substantial impact on consumer behaviour," said Professor Fearne. "The businesses which are likely to succeed during this time are those which are able to retain their customers by demonstrating why their offer is relevant and distinctive. To do this, businesses need to understand who their customers are, their purchasing habits, and what they value. This can be achieved by utilising data from e-commerce to inform customer retention and strategies designed to build loyalty".
"Many consumers have switched from mainstream supermarkets to e-commerce platforms, many of which distinguish themselves through the diversity of products and the specificity of relationships with primary producers, for whom this presents a real opportunity for diversification and value adding," said Professor Fearne.
This message is particularly important to local producers and farmers who sell direct to consumers; "Ensuring you understand who your customers are, and what they value, is vital to give them a compelling reason to continue to shop with you," he continued. "The large supermarkets and online retailers are likely to dominate the commodity market so make sure you are offering something different to those consumers who are looking for it. Personalisation is key!
"As we move forward the digital world will be the norm and farmers must invest in it more heavily than ever before. We need a more resilient, digitally connected food system. There is a significant segment of consumers who do care where their food comes from and how it is produced, and who are willing to pay a premium. Many of them have made the transition to buying their food on-line, which opens up new routes for farmers to connect with consumers. However, their resolve will be tested as the major players wage war for market share in the months ahead," he stressed.
A video of Professor Fearne's update lecture is available to view at https://youtu.be/trdLDRM1qeI.
Professor Fearne will be presenting the full findings of his research 'Brick to Click: How will the retail revolution impact on UK farms', at the Nuffield Farming Lecture on 1st July 2021 in London.