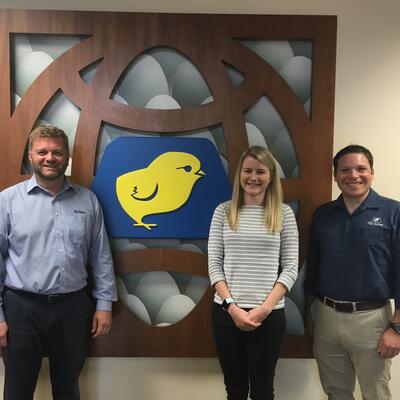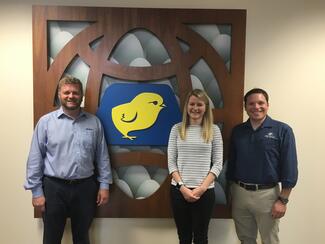 Loughborough-based Agriculture Manager at Noble Foods Hannah Eastaugh NSch 2019 has published her Nuffield Farming Report titled 'Adapting UK egg production for an increasingly welfare-conscious market'. Her study was sponsored by The British Egg marketing Board Research and Education Trust.
In her executive summary, Hannah stated, "The egg sector is currently in a transitionary period. Cage-free pledges from retail and many food businesses are going to shape the egg industry over the next 5 years but there is still uncertainty on what the ultimate picture will look like."
"There are many challenges and opportunities facing the UK egg industry; but it has demonstrated in the past an ability to innovate and adapt, and it is time we, as an industry, opened our doors.  We have a good story to tell."
The report is now available on the Nuffield International website at www.nuffieldinternational.org/live/reports or can be downloaded directly at https://bit.ly/HEastaughReport
Study Objectives
To identify potential challenges and opportunities that the UK egg industry could face in the near future.

How to promote the welfare credentials of egg production to ultimately inform the end consumer.
Countries Visited
USA, Canada, Norway, Germany, Austria, Denmark, Netherlands, UK
Messages
It is time we, as an industry opened our doors, so that we are controlling the narrative rather than it being written for us. We have a good story to tell.

We have some of the best farm standards globally, but we must not become complacent and must be audit-ready at all times.

Barn eggs do have a place on the retail shelf but retail pricing needs readjusting for it to be a viable option.

Producer margins need to improve if we are to have a sustainable egg industry in the future, requiring joint support from retailers, egg packers and producers.

There are many challenges and opportunities coming down the track; but we are an industry that has shown in the past that we are able to innovate and adapt, and this must continue if we are wanting to grow within an increasingly welfare-conscious market