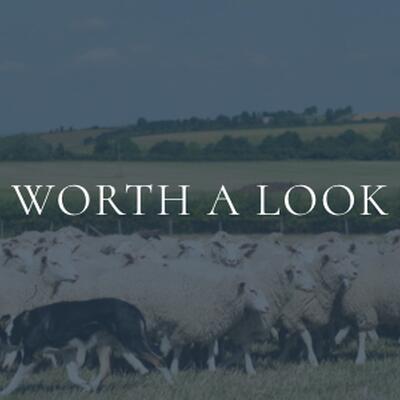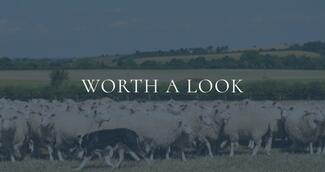 Was held on Tuesday 14th July 2020 and was a great success!
"Brick to Click" post Covid-19: Opportunities and Threats for UK Farmers 
We had around 150 people logon to view Professor Andrew Fearne's online update and refocus "'Brick to Click' post Covid-19: Opportunities and Threats for UK Farmers". In the comprehensive update Professor Fearne explored the impact of the Covid-19 pandemic on the evolution of grocery e-commerce and how UK producers need to respond. He explained that although there was already a steady increase towards online grocery sales, the pandemic has accelerated this.
If you missed this passionate and enthusiastic Lecture followed by the lively question and answer session, you can watch it here:
"Many consumers have switched from mainstream supermarkets to e-commerce platforms, many of which distinguish themselves through the diversity of products and the specificity of relationships with primary producers, for whom this presents a real opportunity for diversification and value adding," said Professor Fearne.
 
This message is particularly important to local producers and farmers who sell direct to consumers; "Ensuring you understand who your customers are, and what they value is vital to give them a compelling reason to continue to shop with you," he continued. "The large supermarkets and online retailers are likely to dominate the commodity market so make sure you are offering something different to those consumers who are looking for it. Personalisation is key!
 
 "As we move forward the digital world will be the norm and farmers must invest in it more heavily than ever before. We need a more resilient, digitally connected food system. There is a significant segment of consumers who do care where their food comes from and how it is produced, and who are willing to pay a premium. Many of them have made the transition to buying their food on-line, which opens up new routes for farmers to connect with consumers. However, their resolve will be tested as the major players wage war for market share in the months ahead," he stressed.
Our thanks go to Professor Fearne NSch for his most pertinent presentation, to Professor David Hughes for chairing with great style and to Helen Woolley NSch and Chairman for representing Nuffield in her opening and closing remarks.
2021: Andrew will be presenting his full Nuffield Farming Lectureship in person on 1st July 2021 at 'One Great George Street', Westminster, London SW1P 3AA. Details to follow next year.
____________________________________________________________________________________
2018 NUFFIELD FARMING LECTURE VIDEO LINKS
Following on from the interest in the Lecture, the videos are now live on YouTube and please see the links below;
Promotional (about 2 minutes): Click here for highlights.
Edited Version (about 6 minutes): Click here for the edited version