JONATHAN GILL FROM POWYS, NORTH WALES, JOINED THE CHILE GFP:
Our Chile GFP visited the Netherlands, Italy, US (Washington DC & Texas), Canada, Argentina and Chile. The Nuffield GFP journey for me was the only way to justify and disconnect from day-to-day work and focus on agriculture, but also take a step away and look through the microscope at what I do.
Each country has a very different culture and flavour from the next. There is the slow food revolution of Italy, where in comparison the fresh fruit and vegetables in Chile are packaged and sent to the northern hemisphere in an attempt to satisfy the appetite for the 365-day season.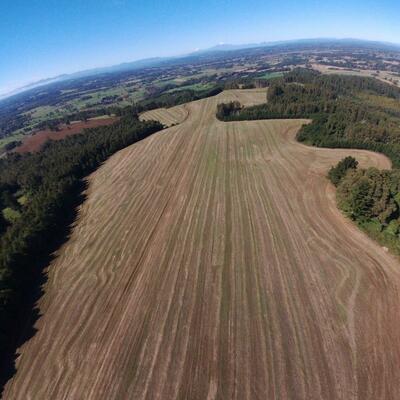 Texas is not just a state, but also a state of mind, and a place where beef production is so highly stereotyped for ranching. However, it was brilliant to be shown lesser known products, from their long grain rice to 'SuperTree seedlings' for paper production.
The conversations sparked in our many minibus trips and roundtable conversations led to many admitting that their ideas of how things are done might not always be the right or only way to do something. Unsettling at times, but also refreshing, it gave us an understanding of the various work environments and pressures that each of us work under. When visiting Argentina with CREA (a non-profit civil association integrated and directed by agricultural producers that meet in groups to share experiences) I was impressed with the level of communication across agriculture, from farmers and contractors, through to landowners and agronomists; they would sit together and discuss how they can help one another to solve each other's problems and ensure they make money. Something that was joked about in our respective countries was "if you want 12 farmers to listen to one another, you have to gag 11 of them". From my humbling beginnings at the CSC, where we all started our journey, through to the end of the GFP, I am thankful for how much I have learnt about agriculture, but also feel I have added a new perspective to the group - a drone's point of view.