The Nuffield GFP is a once in a lifetime opportunity. It gets scholars out of their comfort zones and thinking about agriculture on a global level. It is the opportunity to meet inspiring individuals working right across the value chain and experience an array of different cultures. This year five UK scholars took part in this amazing programme, and here they share the highlights of their GFP trips.
JENNA ROSS FROM ABERDEENSHIRE, SCOTLAND, ATTENDED THE AFRICA GFP:
The Africa GFP kicked off in Oregon, USA, where we visited an array of amazing business systems, including dairy, oyster and nut production. I was particularly impressed with the focus of value-add, with initiatives like the Oregon Food Innovation Centre providing facilities for local food entrepreneurs to develop and test their products. Our next stop was Washington DC, where we met with the Chile and Brazil GFP groups. Our meetings in DC were heavily focused on the Farm Bill, as well as issues impacting the US agricultural industry, including the recession, increased international competition, and oversupply of milk and wheat.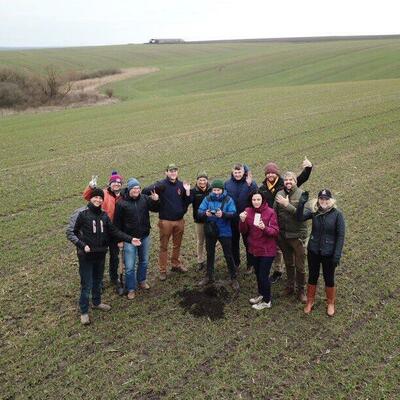 The next stage of our trip took us to the Czech Republic and Ukraine. I have to admit I wasn't sure what to expect from the Ukraine, especially with its ongoing confl ict with Russia, and economic and political instability. But wow, what a place. We met with some inspirational farmers, who were not only driven, but were embracing the challenge of farming in this environment. They were running highly productive systems, in some of the best soil I have ever seen.
In Kenya we were fortunate to be hosted by the late David Stanley, who was a 1965 Kenyan Nuffi eld scholar, and an absolute pleasure to spend time with. He gave the group a fantastic overview of agriculture in Kenya, and we all feel honoured and fortunate to have shared this time with him.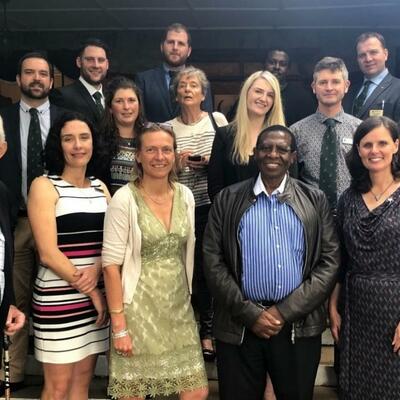 I particularly enjoyed visiting Kisima, where the family farm has adopted a corporate board structure. They have employed an external managing director, and each family member has the opportunity to spend two years on the board on an advisory role.
Our whirlwind trip concluded in South Africa. I have my own personal connection with South Africa, so it was great to see the country through the eyes of my fellow GFP group members. The current political climate of this country is complex, making many business cautious when it comes to investment. This is further amplifi ed in the agricultural sector with the issue of Land Reform, especially when there is suggestion of land seizure without compensation.