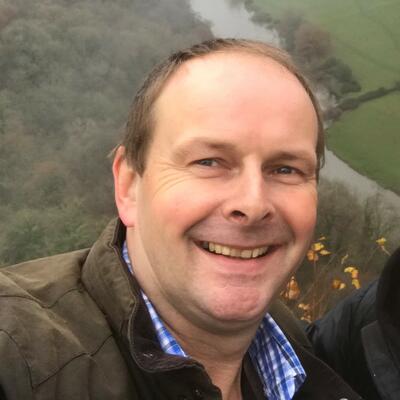 Nic Snell 1998 NSch
Trustee (Communications Chair)
Nic Snell lives in Herefordshire with his wife Lucy and is Managing Director of Certainly Wood, the UK's largest specialist producer of British kiln dried logs and kindling and Flamers natural firelighters.
The business was set up 2005 with his brother George (also a Nuffield Scholar) who pioneered the kiln drying of firewood as part of a farm diversification project. The business now supplies up to 20,000 tonnes of logs and kindling across the UK.
Nic studied at Cirencester Agricultural College, grew raspberries for a number of years before running a local soft fruit co-operative – Hereford Fruit before becoming Market Development Executive for what is now Berry Gardens. He did his Nuffield Scholarship in 1998 studying Soft Fruit Marketing. Recently he has become a Nuffield mentor joined the Nuffield Business Group and then became a Trustee in 2019.