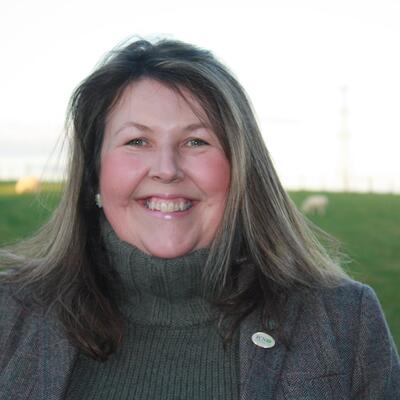 Jo Speed 2008 NSch
Trustee (Communications & Mentoring)
Jo lives near Durham with her husband Richard and son John (12) on their 900 acre arable family farming business. She has an Agriculture with Animal Science degree from Harper Adams University College and has worked in the dairy industry for 30 years working in herd management roles through to consultancy and is currently working as a senior consultant for Kite Consulting. 
Jo is a 2008 Scholar and her Nuffield Farming Scholarship led Jo to develop an interest in people and human psychology after returning from her study examining the link between lameness in dairy cows and human: cow interaction.. 
Jo went on to study psychology at Sunderland University, followed by training to become a life coach as well as a mentor and uses this skill set in her career as part of the leadership and people management team within Kite. Jo specialises in running and facilitating farming family meetings dealing with succession issues across the U.K. She is also a Nuffield mentor and a volunteer for her local Northumberland FCN group.
Jo spends a lot of her spare time at weekends travelling with her son who is an athlete.