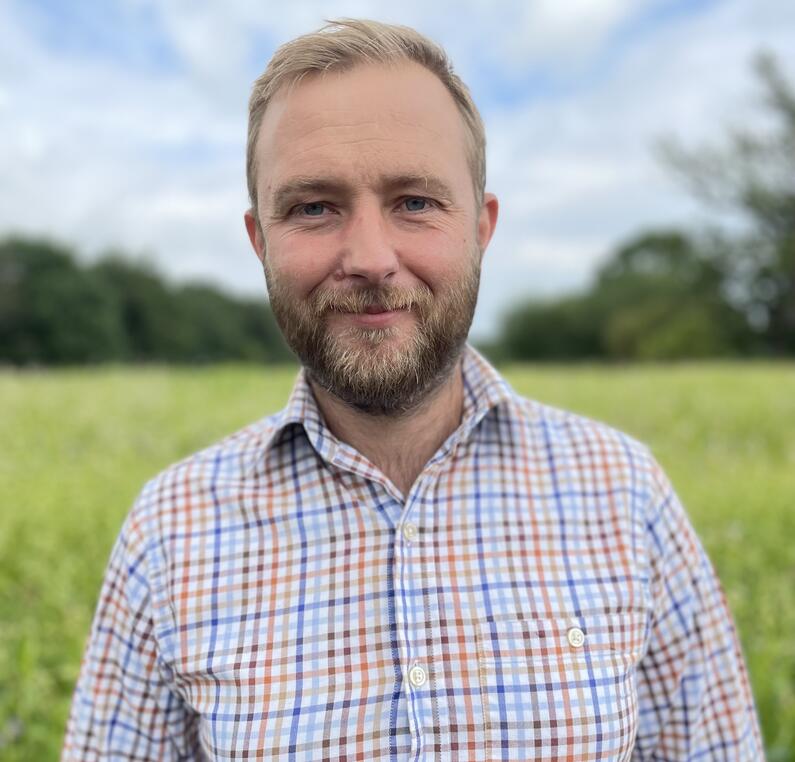 James Wright
I live and work at Whittern Farms Ltd in North Herefordshire, managing a diverse portfolio of enterprises including horticulture, viticulture, poultry and renewable energy.
Biomass heat into cooling within intensive poultry production - mitigating climate change
Study Overview
With ever increasing late spring and summer temperatures in the UK I am seeking novel technologies which will utilise Biomass heating to drive cooling systems with a view to deliver sustainable humidity free cooling into poultry and other intensive livestock production systems. I am extremely grateful to the NFU Mutual Charitable Trust for sponsoring my Nuffield Scholarship, as without their generous support I would be unable to pursue my research and business development into Biomass heating and cooling.