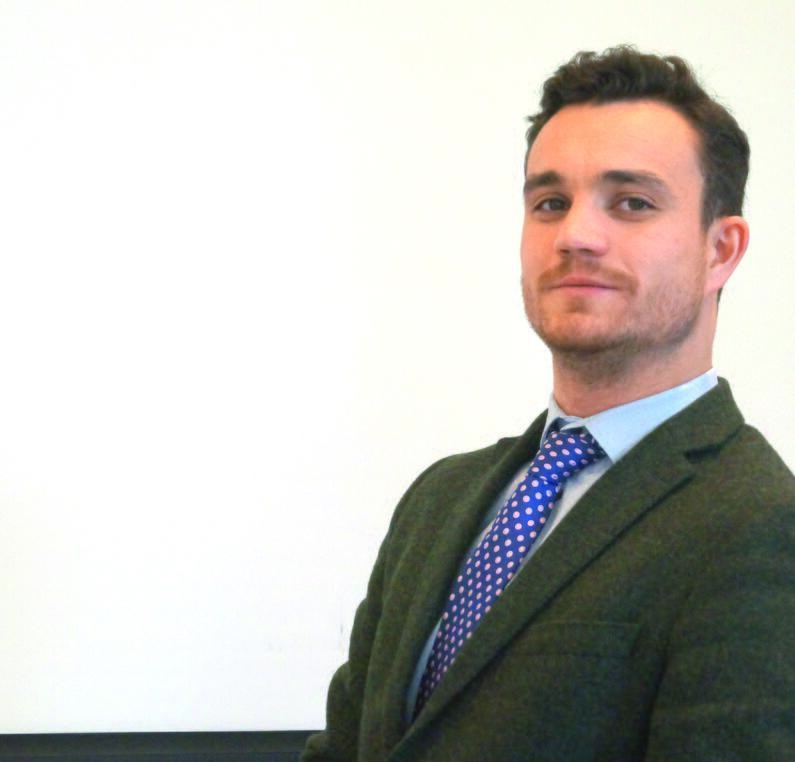 Joe Towers
Following a degree in Agri-food Marketing at Harper Adams University I joined our family milk processing business which was being operated on the family farm and supplying small local businesses with fresh milk.
Shortly after joining the business I took the decision to outsource the processing and focus on looking for an added value opportunity. The possibility came along to work with a Copenhagen based scientist and coffee expert to develop a bespoke milk for coffee.  I had spent a year working for a coffee exporter in Tanzania and Kenya as part of my degree, and so this product innovation had great appeal to me. We sell our 'single origin' coffee milk primarily to London coffee shops under the brand Brades Farm Barista Milk.
Myself and my brother scooped the British Farming Awards Dairy Innovator of the Year award (2017) for this initiative. 
I have been fortunate enough to have many opportunities since leaving university, including a spell working for Tesco in their dairy and commodities teams on a dairy price risk management project. I am very privileged to sit on the BBC Rural Affairs Committee and be an Honorary Teaching Fellow (Entrepreneur in Residence) at Lancaster University Management School.
I am delighted that my Nuffield study will be sponsored by McDonalds Restaurants and am grateful to them for their support.
Procurement of Asparagopsis taxiformis for trial in UK dairy system for methane reduced dairy products
Study Overview
There are many next steps in the challenge of mitigating climate change. Opportunities to reduce the methane emissions associated with the production of beef and dairy by altering diet represent one such next step. As ruminant production is responsible for approximately 20% of global greenhouse gas (GHG) emissions, promising breakthroughs in this area have tremendous potential to be a major step in the fight against climate change. In 2005 Canadian researchers became aware that feeding seaweed to cows may decrease their methane emissions. More recently, a team at The Commonwealth Scientific and Industrial Research Organisation (CSIRO) in Queensland discovered a species of seaweed that reduced methane emissions in ruminant production by 99% when fed as only 2% of cow diet. This breakthrough gives agriculture the opportunity to provide one of the first major contributions to dramatically reducing global GHG emissions and the global GHG inventory. Whether farmers can seize this chance to make their industry more sustainable depends on the prospects for the commercial production of this seaweed species and the potential to scale that up. The purpose of my study is to evaluate the challenges and opportunities relating to the procurement of this possible feed ingredient.