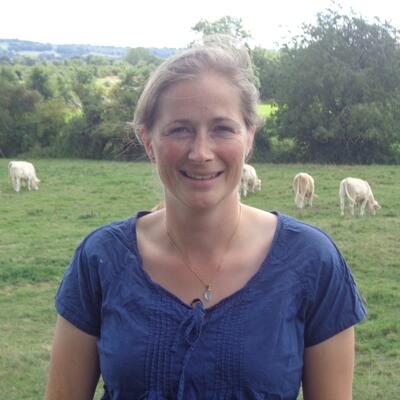 Vicky Robinson 2019 NSch
Trustee (Communications)
Vicky is the returning 2019 Nuffield Scholar. Having completed a degree in International Agriculture and Equine Business Management at the Royal Agricultural University Vicky decided to focus on agriculture and the environment.
She worked on agri-environment schemes for Natural England and its predecessors for twenty-two years, initially as an adviser on farm, and latterly providing technical advice to Defra and the RPA on the development and implementation of agri-environment policy. Her Scholarship on 'Farmer to Farmer Knowledge Exchange: Relevance and Challenges During Change' was inspired by a group of farmers she worked with on a pilot project looking at a payment by result approach to agri-environment schemes.
Vicky joined LEAF (Linking Environment And Farming) in 2022 as their Director, Technical with responsibility for a variety of areas including the LEAF Network and the LEAF Marque standard. Vicky lives near to the family farm in Oxfordshire and is also a Trustee for a local environmental charity; Wild Oxfordshire.