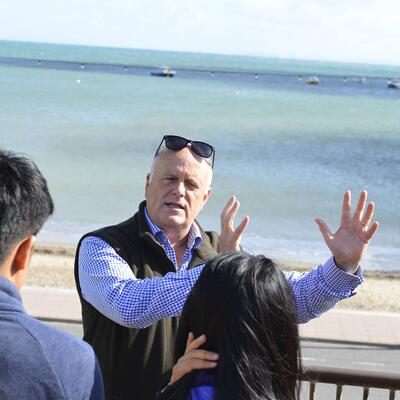 Sean Beer 1999 NSch
Trustee
Sean is an academic with a broad interest in the food supply chain, rural areas, and the way that we are connected to each other and the natural world. Originally, he trained as an Agricultural Scientist, studying at the universities of Reading, Massey and Wolverhampton. He obtained his doctorate, which looked at Perceptions of the Authenticity of Food, whilst working at Bournemouth University.
This academic work has been backed up with considerable practical experience in agriculture, marketing, the food supply chain and the rural economy in general, gained on the family farm and within associated family businesses and the food industry, local and international.
He was awarded his Nuffield Scholarship in 1999 and looked at the International Supply Chain for Beef and Sheep Meat.